Syn.: Paragenipa cervorum Baill., Paragenipa wrightii (Baker) F. Friedmann, Psychotria wrightii Baker, Pyrostria lancifolia Bojer ex Baker, Randia lancifolia (Bojer ex Baker) Hemsl., Uragoga wrightii (Baker) Kuntze
Family: Rubiaceae Juss.
Distribution: Monospecific genus, one of 13 endemic genera of Seychelles. It is distributed only on higher granitic inner islands of this archipelago (Mahé, Praslin and Silhouette).
Ecology: Bush or open woodlands on rocky slopes, often on margins of glacis, from seashore up to 500 m above sea level. The climate is hot and humid. One of the most typical and abundant species of drier vegetation, it can grows in clearings.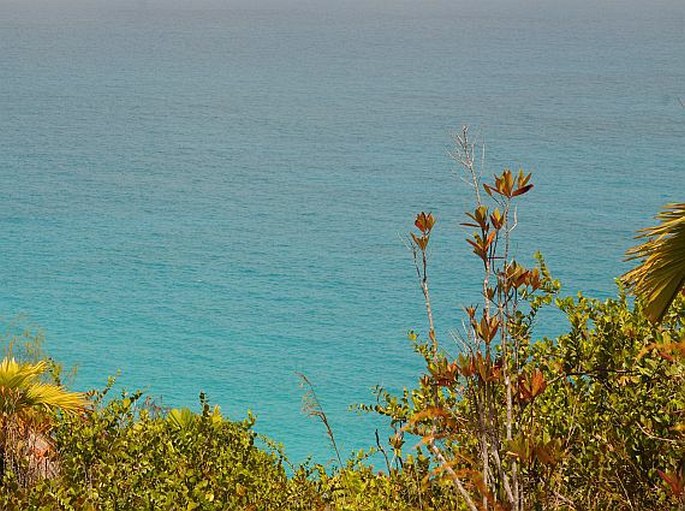 Description: Evergreen shrub or smaller tree up to 6 m. The leaves are opposite, lanceolate, 7–20 cm long, leathery, entire, deep green, main vein (and sometimes whole leave) often turning red. The flowers are 5-merous, solitary or in pairs in the leaf axils, hypocrateriform, 1,5–2 cm long; calyx lobes jointed at the base; corolla white with short tube and narrowly lanceolate erect lobes; 5 stamens attached to the base of corolla tube. Pistil united from 2 carpels, ovary inferior, styles 2. The berry is ellipsoid, about 1 cm long, deep red; seeds are numerous.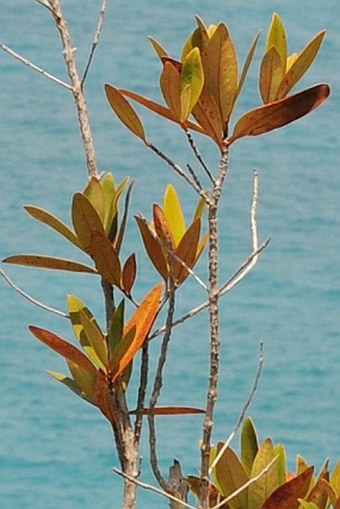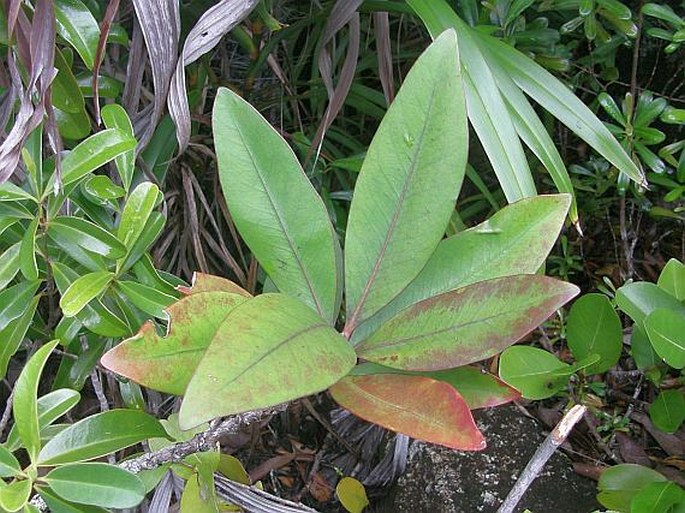 These images were taken in Seychelles, Mahé Is., Anse Major; Praslin Is., Anse Lazio (by Vít Grulich and Alena Vydrová, 5. and 12. 2. 2011).