Syn.: Cacalia appendiculata L. f., Cineraria appendiculata (L. f.) Poir., Senecio appendiculatus (L. f.) Sch. Bip.
Family: Asteraceae Bercht. et J. Presl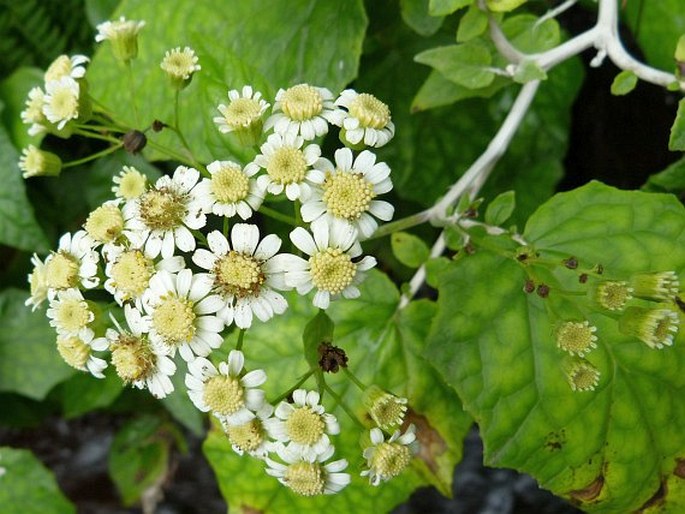 Distribution: Endemic to the Canary Islands, it occurs on the islands of Gran Canaria, Tenerife, La Palma, La Gomera and El Hierro.
Ecology: It grows in laurel forests, at elevations from 500 to 1000 m asl. It blooms from May to October.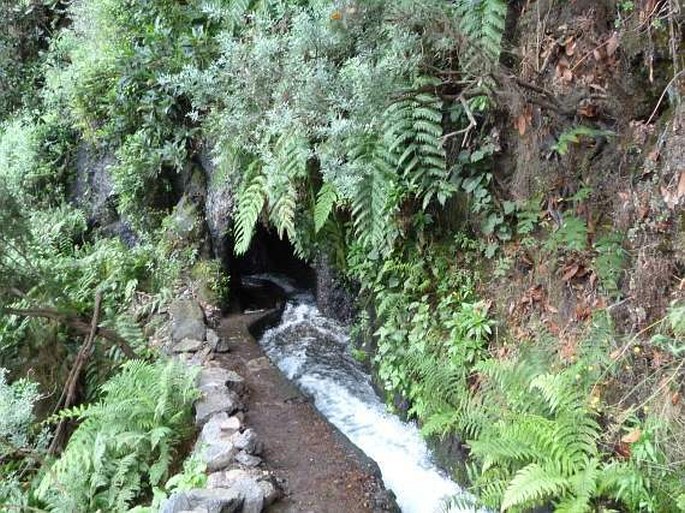 Description: Shrub with woody stems, up to 100 cm tall. Stems ascending, white-lanate. Leaves petiolate, with lobes on the petiole and large auricles, blade ovate, shallowly 7–9-lobed, dentate, cordate at base, glabrous above, white-lanate beneath. Inflorescence corymbose, 5–30-flowered, heads about 1.3 cm in diameter, involucral bracts in a single row, glabrous, ray florets 9–12 per head, ligules white, disc florets pale yellow. The fruit is an achene with a pappus.
Threat and protection: This species is protected by law in Spain.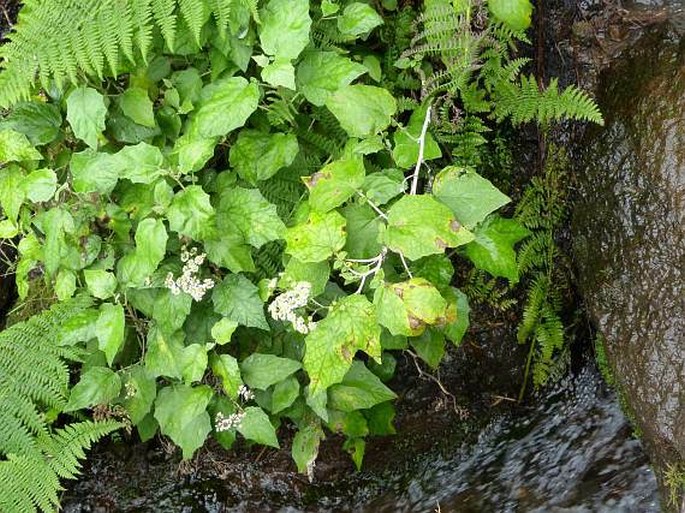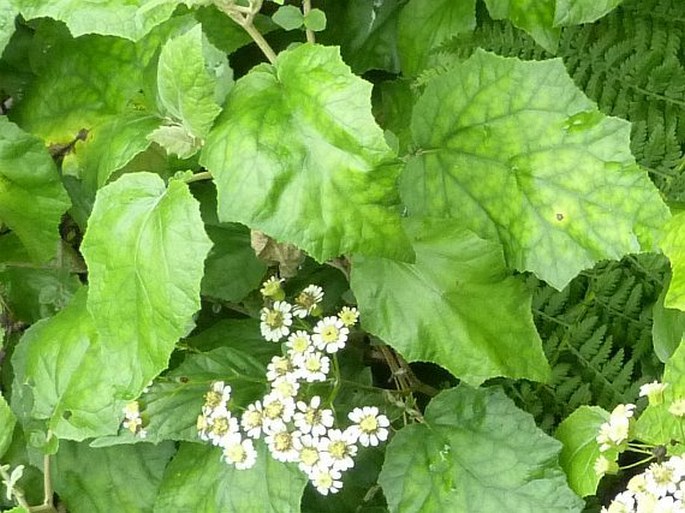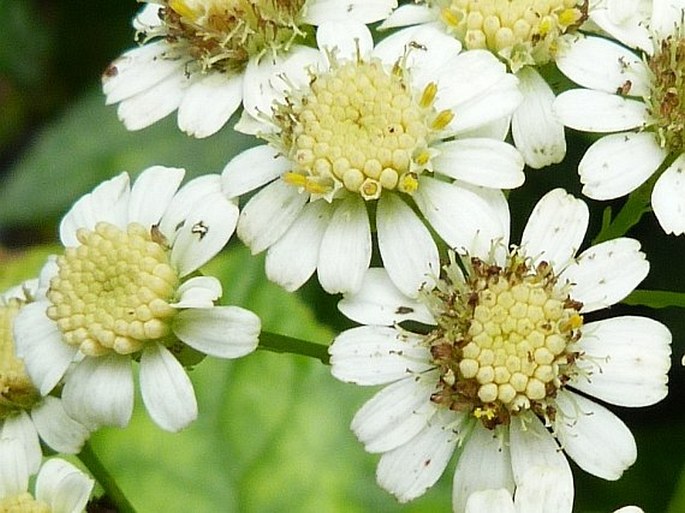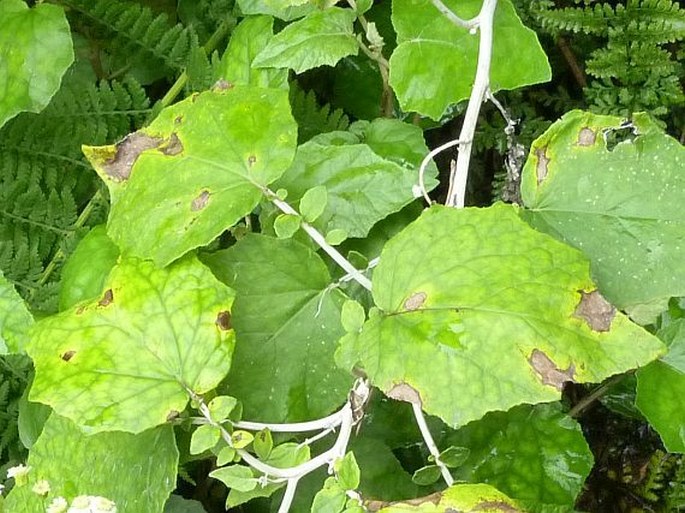 These images were taken in Spain, the Canary Islands, La Palma, Los Tilos (October 2011).