Syn.: Senecio auritus (L'Hér.) Lowe, Senecio maderensis DC., Cineraria aurita L'Hér.
Family: Asteraceae Bercht. et J. Presl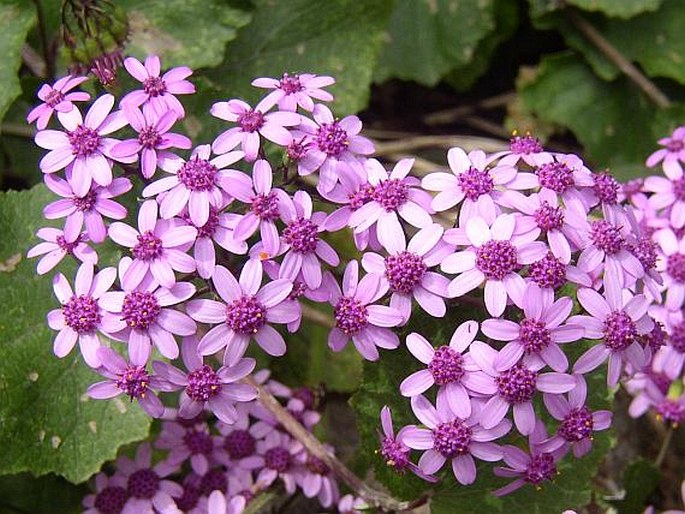 Distribution: Endemic to the islands of Madeira and Porto Santo.
Ecology: It grows in laurel forests and on rocky slopes in the mountains of central Madeira, at an elevation over 1000 m asl. It blooms from May to July.
Description: Shrub up to 150 cm tall. Stems prostrate to ascending, branched. Leaves petiolate, with auricles, cordate, 5–12 cm in diameter, dentate, pubescent above and white-tomentose beneath. Inflorescence corymbose, involucral bracts in a single row, glabrous, ray florets 5–8 per head, ligules c. 9 mm long, pale purple, disc florets purple. The fruit is an achene with a pappus.
Note: The genus Pericallis is endemic to Macaronesia (the Cape Verde and Canary Islands, Madeira and Azores) and includes 14 species.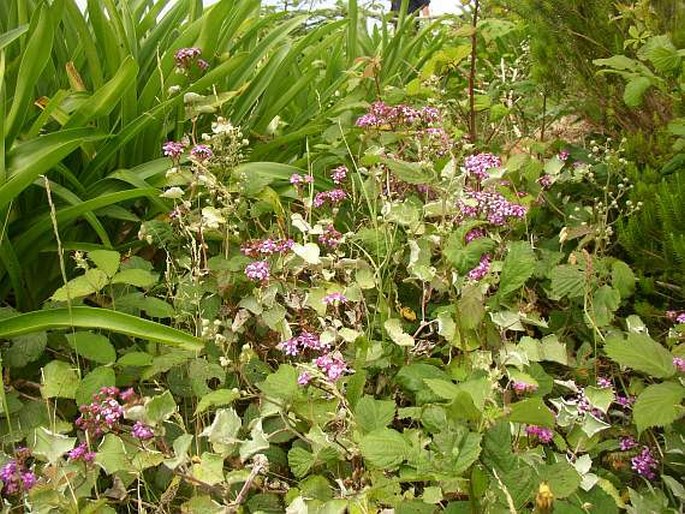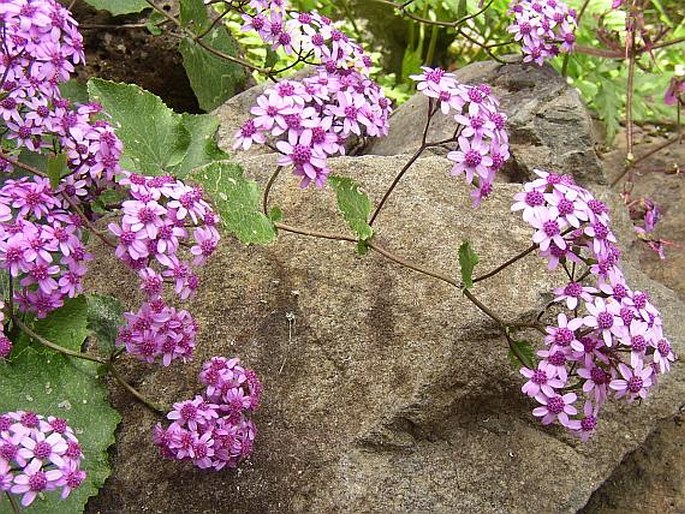 These images were taken in Portugal, Madeira, Boca da Encumeada and Levada do Risco (June 29, 2005).