Syn.: Nardosmia angulosa Cass., Nardosmia frigida (L.) Hook., Nardosmia nivalis (B. D. Greene) Jurtzev, Petasites hyperboreus Rydb., Petasites nivalis Greene, Tussilago frigida L.
Family: Asteraceae Bercht. et J. Presl
Distribution: Circumpolar species occurring in northern Europe (Scandinavia, Russian Federation), across western and eastern Siberia to the Far East. In North America found from Alaska and throughout all Canadian provinces and territories. In US it is most common in Washington, Oregon, California, Montana, Wyoming, Colorado, Minnesota, North Dakota, Wisconsin, Michigan and Maine, and rare in Idaho, South Dakota and New England states.
Petasites frigidus is monomorphic in arctic Europe and Siberia, but polymorphic in Beringian Asia and in North America. This article covers all three varieties of this species, the nominate Petasites frigidus var. frigidus (from Europe, Asia, Alaska, western Canada, and northwestern US), Petasites frigidus var. palmatus (Canada, western and northeastern US) and Petasites frigidus var. sagittatus (Canada, Upper Midwest and Rocky Mountains), because the main morphological difference for identification is the shape of the leaves. P. f. var. ×vitifolius is an intermediate form considered a hybrid of var. palmatus and var. sagittatus.
Ecology: Found in arctic tundra, moist depressions in mountain slopes, marshes, open moist forests, 10–2300 m of elevation. Blooms in early spring, usually before the leaves appear.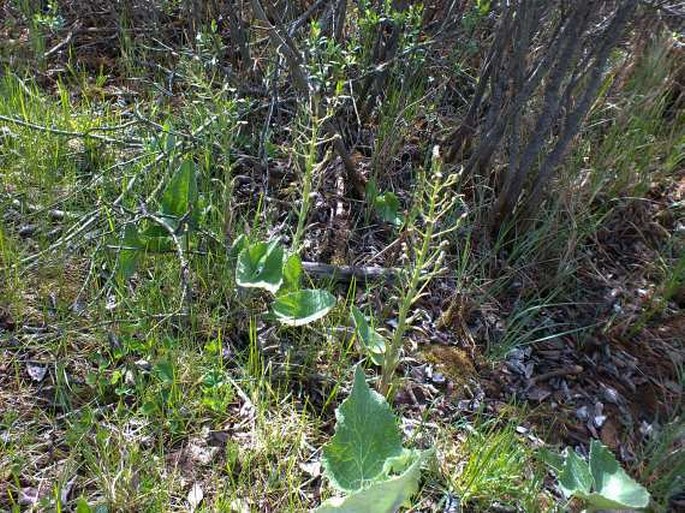 Description: Perennial herb, dioecious or gynoecious, flowering stem 10–60(–100) cm, from branched, creeping rhizomes, forming large spreading clones. Basal leaves emerge later than flowering stems and apart from them, long petiolate, sagittate, deltate or kidney-shaped to heart-shaped, palmately nerved, 10–25 × 10–27 cm, white woolly beneath, margins lobed or dentate (P. f. var. frigidus); leaf blades orbiculate or cordate to kidney-shaped, palmately lobed (5–11 lobes), sinuses almost to the center, white woolly beneath, margins smooth or dentate (P. f. var. palmatus); leaf blades sagittate or triangular (bases usually cordate), white woolly beneath, margins not lobed but partially or fully dentate (P. f. var. sagittatus). Stem leaves lanceolate, sessile, reduced toward the top. Inflorescence is corymb or raceme, borne on leafy peduncle. Flower heads about 1 cm across; involucral bracts linear, acute, smooth or serrate, in a single row; staminate heads 2–53 in number, pistillate 5–60, whitish or pinkish, staminate heads with ray florets 1–70, disc florets 11–78; pistillate heads with ray florets 30–130, disc florets 1–12. Fruit is an achene, 5–10 ribs, pappus with many white hair-like bristles.
Threat and protection: This species is listed in Connecticut and Vermont as threatened and in Massachusetts, New Hampshire and New York as endangered.
Usage: The ash of of this plant was used as a salt substitute by native tribes. The roots, leaves and young flower stems can be eaten as a vegetable. Also used medicinally for teas and poultices for various ailments.
Note: Petasites frigidus var. frigidus and P. f. var. palmatus are sometimes found in one locality with rhizomes intermingled and their characteristic leaves thus growing next to each other. P. f. var. sagittatus grows separatelly from the other two.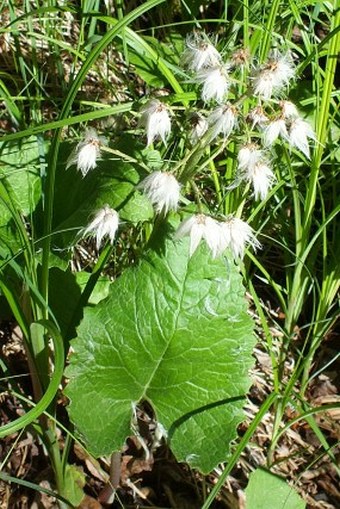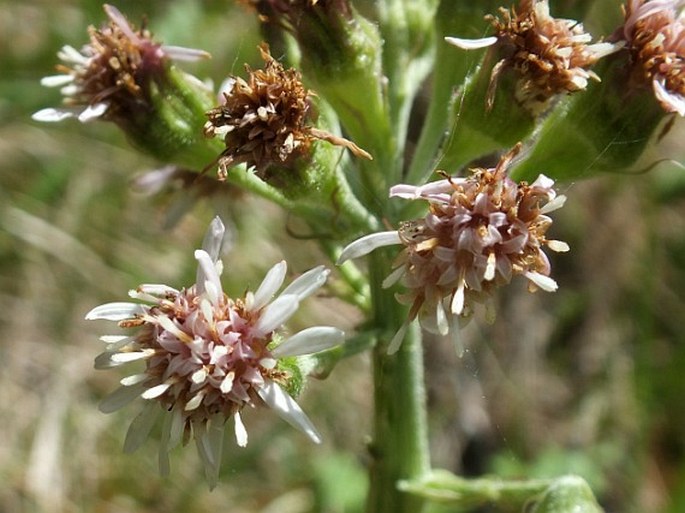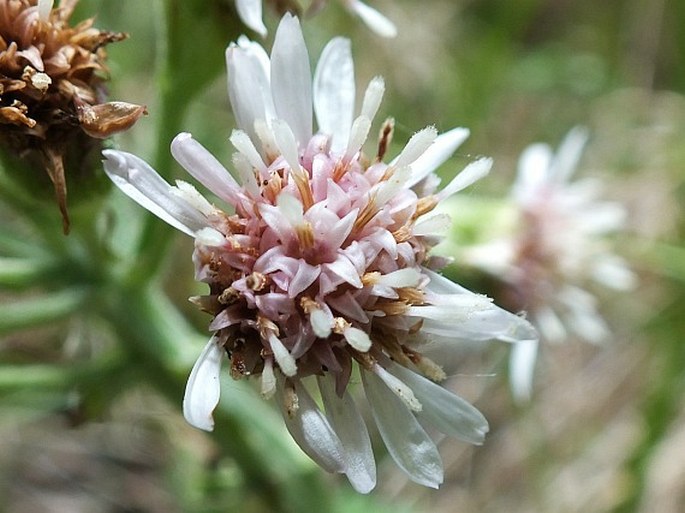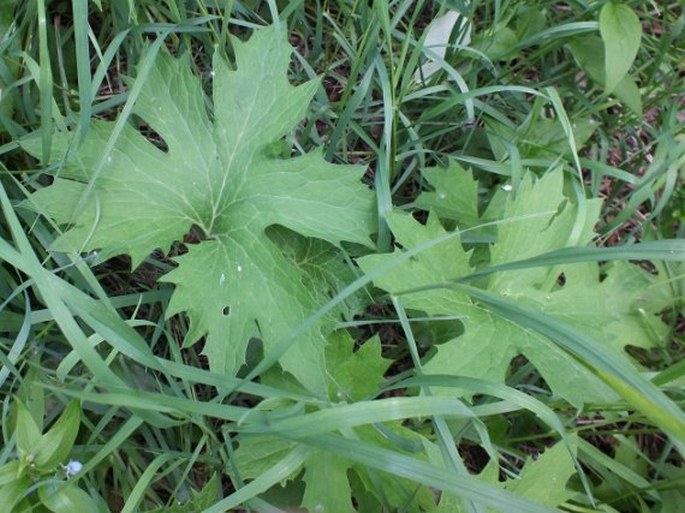 These images were taken in Canada, Alberta, Benchlands (June 6, 2015), and Canada, Alberta, Calgary, Griffith Woods Park (June 22, 2015),