Syn.: Menziesia glanduliflora Hook., Phyllodoce aleutica subsp. glanduliflora (Hooker) Hultén
Family: Ericaceae Juss.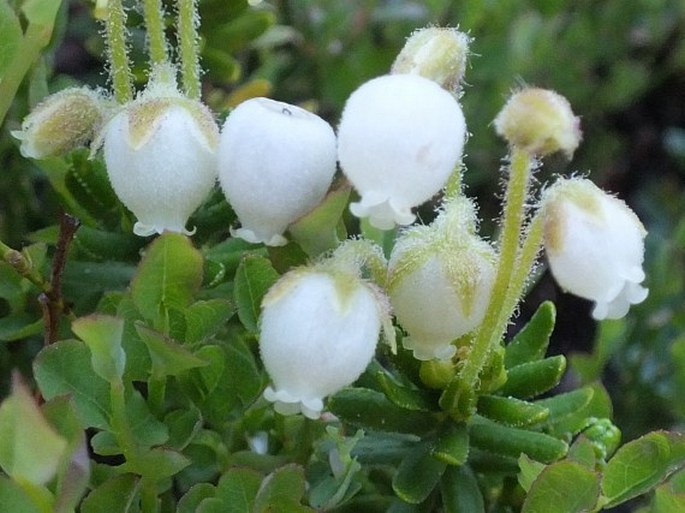 Distribution: North west of the American continent from Alaska through Yukon, Northwest Territories, British Columbia, Alberta, Washington, Oregon, Montana and Wyoming.
Ecology: Subalpine and alpine meadows, usually in full sun, at elevations 1500–3000 m. Blooms from June to August depending on the elevation.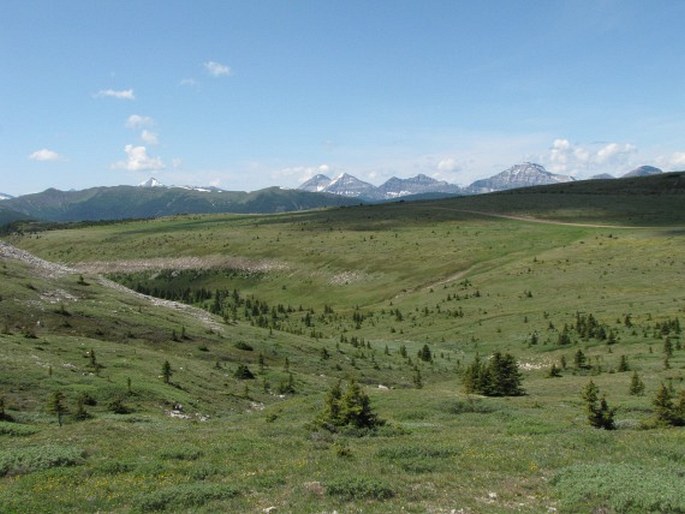 Description: Shrub, 10–30 cm tall, usually erect, sometimes prostrate, many branched. Leaves alternate, linear, 4–8 × 1–2 mm, evergreen, margins rolled under. Inflorescence is a few-flowered corymb, pedicels 10–35 mm long, creamy yellow, with glandular hairs; flowers pentamerous, nodding, calyx creamy yellow with glandular hairs; corolla urn-shaped, constricted at mouth, with reflexed tips, 7–9 mm long, white or pale yellow; 10 stamens, 1 pistil within the corolla. Fruit is a capsule, 5-valved, globose, 2.5–4 mm, hairy.
Note: This genus contains about 8 species, which are distributed in North America and Eurasia.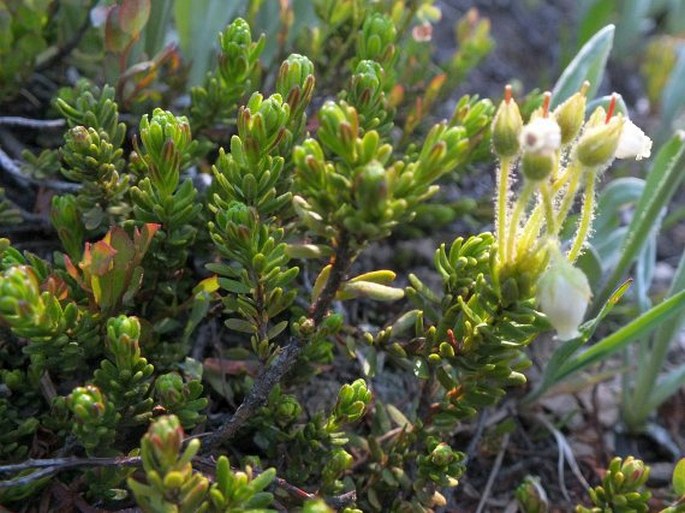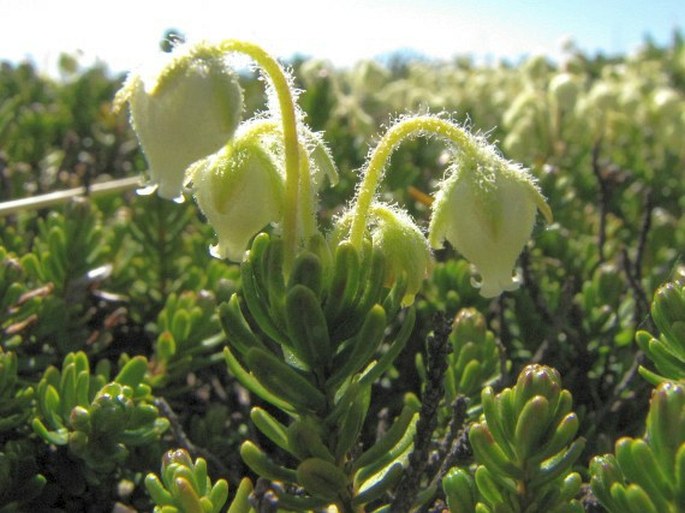 These images were taken in Canada, Alberta, Plateau Mountain Ecological Reserve (July 17, 2011) and Alberta, Kananaskis, Ptarmigan Cirque (June 28, 2015).