Syn.: Belenia praealta Decne., Hyoscyamus praealtus (Decne.) Walp., Physochlaina grandiflora Hook., Physochlaina urceolata Kuang et A. M. Lu, Scopolia praealta (Decne.) Dunal
Family: Solanaceae Juss.
Distribution: From northern Pakistan and India through western and southern Tibet to Nepal. This genus contains about 11 species, which occur in Asia.
Ecology: It grows on stony slopes, at elevations from 2400 to 4800 m asl. Blooms from June to August.
Description: Perennial herb, 30–50 cm tall. Stems erect, branched, glandular pubescent. Leaves petiolate, petiole 1–6 cm long, leaf blade ovate, or deltate, 4–13 cm long and 3–8 cm wide, sparsely glandular pubescent, cuneate to cordate at base, entire and sinuate, apex obtuse or acute. Inflorescences few flowered, paniculate; bracts leaflike, 0.5–1.5 cm; calyx ca. 1/3 as long as corolla, 6 × 5 mm, campanulate, glandular pubescent; corolla yellow with purple veins, campanulate or tubular-campanulate, 2–3 cm long, with 5lobes, stamens and style exserted; anthers ca. 2 mm. The fruit is a capsule, 1.2–1.5 cm long.
Note: Physochlaina – like the closely related Henbane (Hyoscyamus) – is a poisonous plant.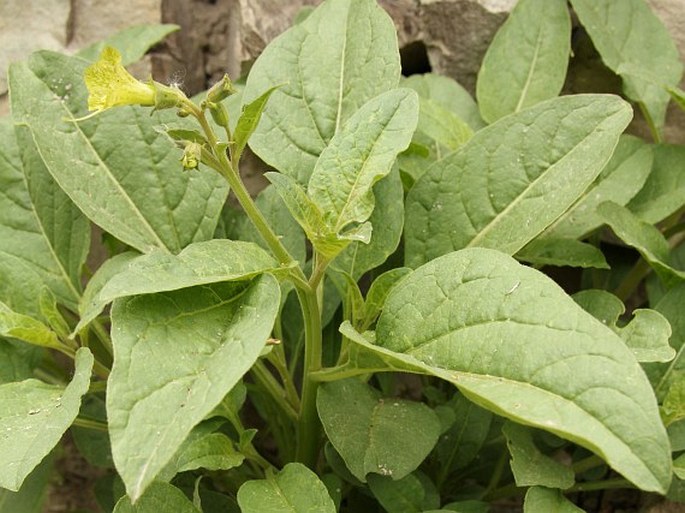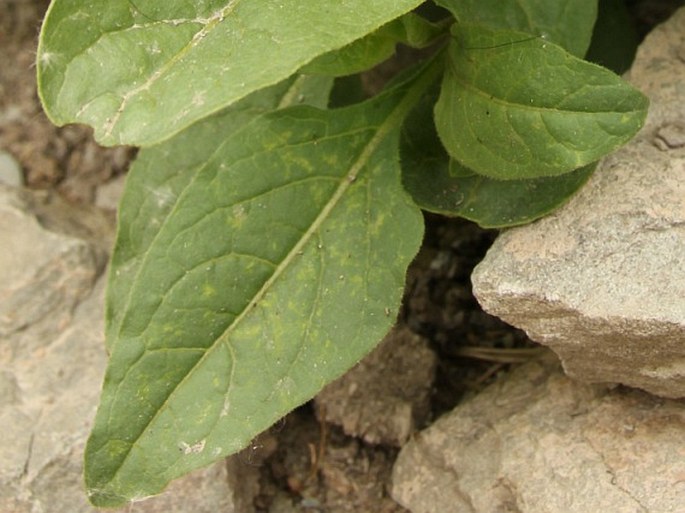 These images were taken in India, Ladakh, Chokdo (by Jindřich Houska, July 20, 2013).