Syn.: Polemonium caeruleum var. pulcherrimum (Hook.) Hook., Polemonium humile f. pulcherrimum (Hook.) Voss
Family: Polemoniaceae Juss.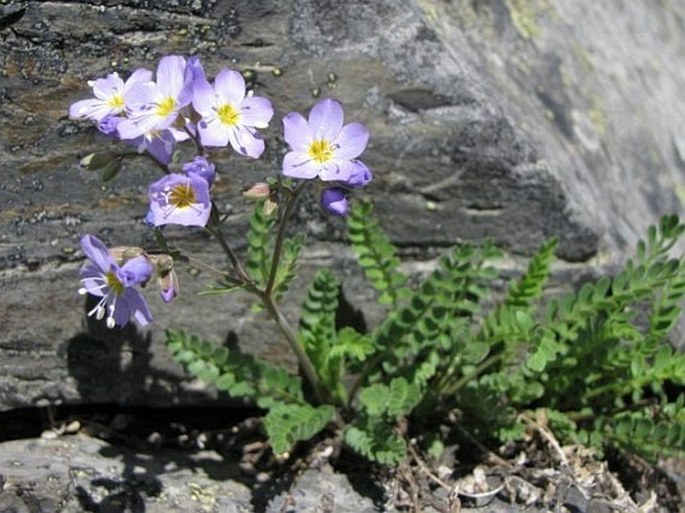 Distribution: Found in the west of North America, from Alaska, Yukon, Northwest Territories, British Columbia and Alberta and in US, all western states from Washington to Montana through to New Mexico and California.
Ecology: Moist to dry, open to shaded sites, montane to alpine, from 200 m to 2650 m. Blooms from June to August.
Description: Perennial herb, tufted, stems 5–30 cm tall, glandular on upper parts, from branched root crowns and taproots. Leaves alternate, pinnately divided into 11–23(–25) leaflets, ovoid to round, 5–10 mm long, 2–8 mm wide, skunk-like smelling when crushed. The stem leaves are progressively smaller. Inflorescence is a congested cyme, long, slender stalks. Flowers blue to rose coloured, with yellow throat, broadly bell shaped, 7–13 mm long and wide, pentamerous, pistil 1. Fruit is a spindle-shaped capsule enclosed by calyx, seeds black.
Note: This species occurs in 3 subspecies with distribution limited along the geographical latitude.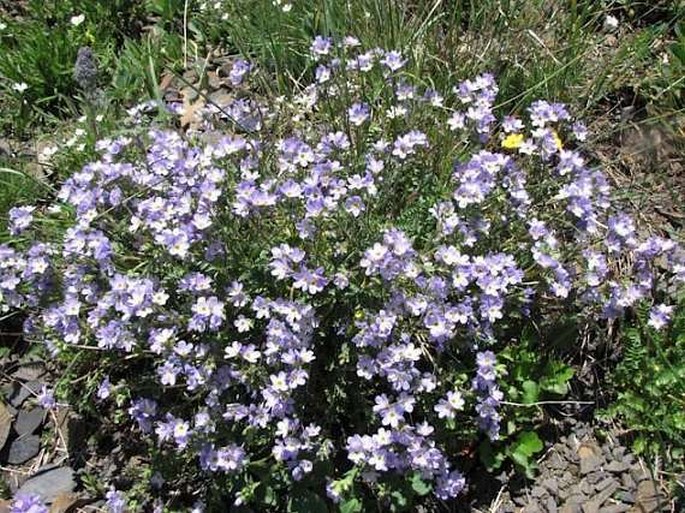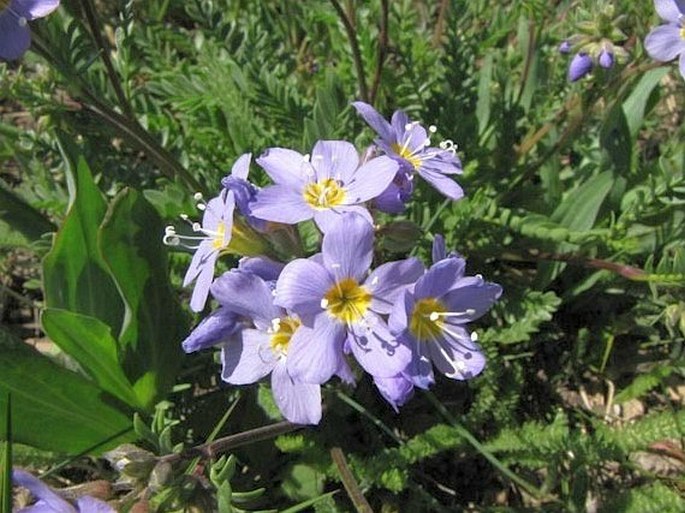 These images were taken in Canada, Alberta, Plateau Mountain (July 2011).