Family: Rosaceae Juss.
Distribution: Found from Alaska and Yukon, through most Canadian provinces with exception of extreme east. In US from west coast California to Washington and eastward to Michigan and New Mexico.
Ecology: Grows in grasslands and open sites from foothills to subalpine, 800 to 2300 m. Blooms in late spring and early summer.
Description: Perennial herb, stems erect or ascending, 30–70 cm tall, from stout, branched rootstock. Basal leaves with long stalks, compound, digitate with 5–7(–9) leaflets, largest leaflet at the centre, toothed to the base. Leaflet secondary veins are conspicuously raised. Stem leaves diminishing in size upwards. Stems, undersides of leaves and calyxes from almost hairless to hairy. Inflorescence of many flowers in a flat-topped cyme. Perfect, pentamerous flowers, 1.5–2 cm across, light yellow to bright yellow, with darker yellow at base of petals, which are heart-shaped, stamens and pistils numerous. Fruits are achenes in clusters, protected by sepals.
Note: Famous botanical collector David Douglas (1799–1834) of Douglas Fir fame, collected the seeds for distribution on the banks of Columbia River and named the plant in 1830.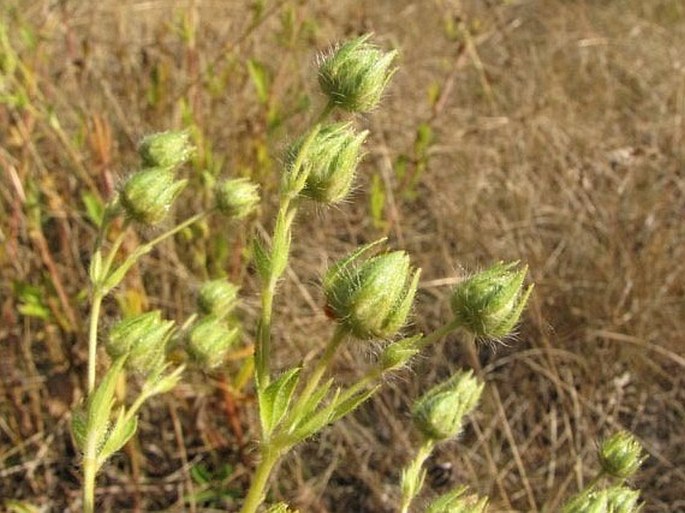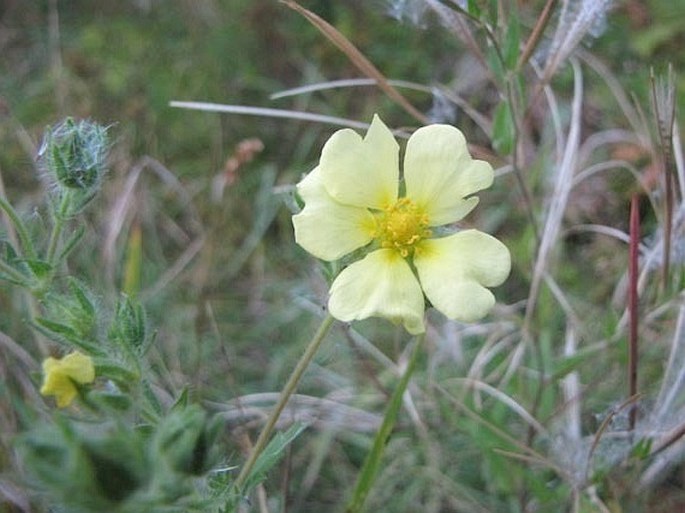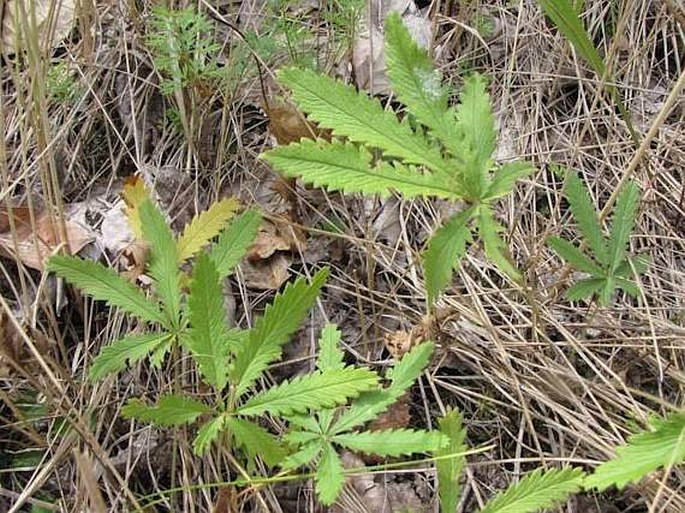 These images were taken in Canada, British Columbia, Burton (August 2013).