Syn.: Fragaria nitida (L.) Crantz, Potentilla terglouensis Hacq., Trichothalamus nitidus (L.) Spreng.
Family: Rosaceae Juss.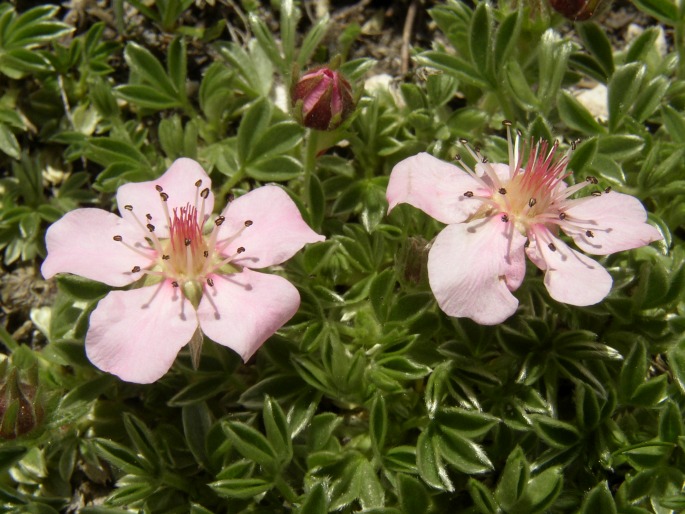 Distribution: Northern Apennines (Tuscany) and the Southern Alps – Savoy, the Dolomites, Carnic and Julian Alps, Karawanken.
Ecology: Grows on sunny rocks and stony slopes, in rock crevices and screes, exclusively on limestone, from subalpine to alpine zone, up to an elevation of 3100 m. It blooms from June to September.
Description: Perennial herb, only 2–5 cm tall, densely caespitose. Stem short, erect, leaves shortly petiolate, usually ternate, leaflets 5–10 mm, obovate or oblanceolate, with teeth at apex, silvery-sericeous. Flowers 1–2, 20–25 mm in diameter, petals pink or white. The fruit is an achene.
Use: It can be used in rockeries.
These images were taken in Italy, the Dolomites, Tofana di Rozes (June 22, 2005).