Syn.: Anemone pratensis L.
Family: Ranunculaceae Juss.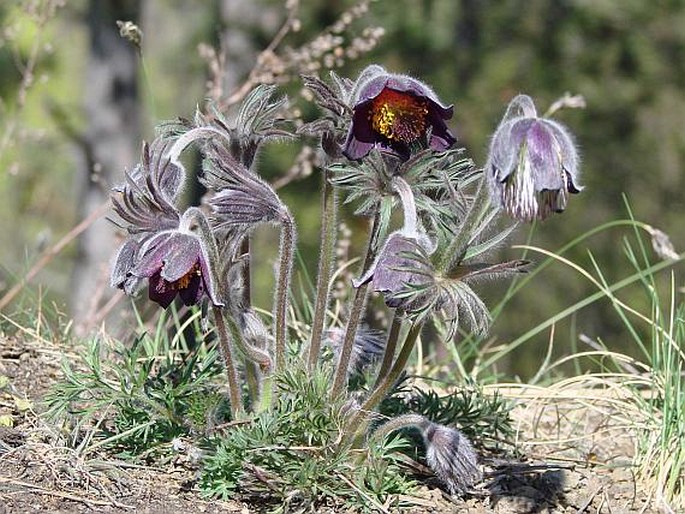 Distribution: Native to central and southeastern Europe, from southeastern Norway through Czechia and Poland to Bulgaria. The species is quite variable, the variation in flower-colour is correlated with distribution. Plants with dark purple flowers occur in the central Europe, and are called P. p. subsp. bohemica (on our pictures), those with the flowers dirty yellow or pale greyish-violet inside occur in the south-east (subsp. hungarica), and those with pale violet flowers (subsp. pratensis) occur in the north.
Ecology: It grows in steppe habitats on grassy hillsides and forest margins, on sunny rocks, on dry soils. It blooms from March to May.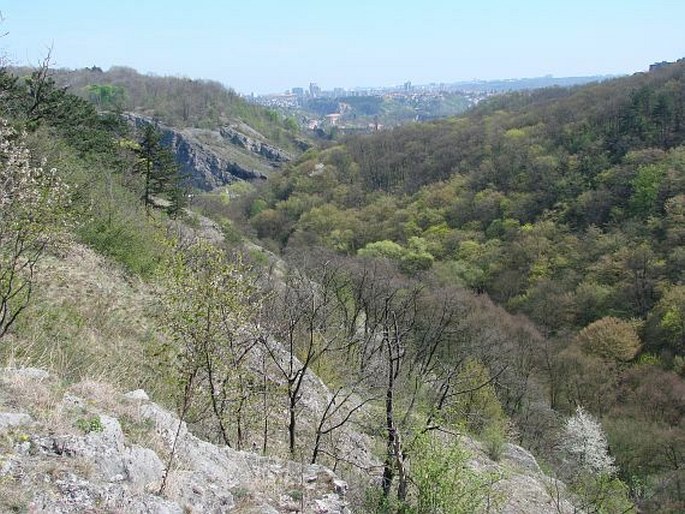 Description: Caespitose perennial herbs with a stout stock, to 15 cm tall, up to 45 cm in fruit. Basal leaves petiolate, usually 3-pinnate, segments deeply cut into c. 150 narrow lobes, pubescent; cauline leaves united below, pubescent, with c. 30 lobes. Flowers solitary, 3–4 cm in diameter, cylindrical, nodding, dark purple, reddish, pale violet, greenish-yellow or rarely white. Perianth-segments usually 6, recurved at the apex, sericeous beneath. Fruit is an achene.
Threat and protection: It is protected by law in Czechia, Slovakia, Poland, Romania, Serbia and Russia.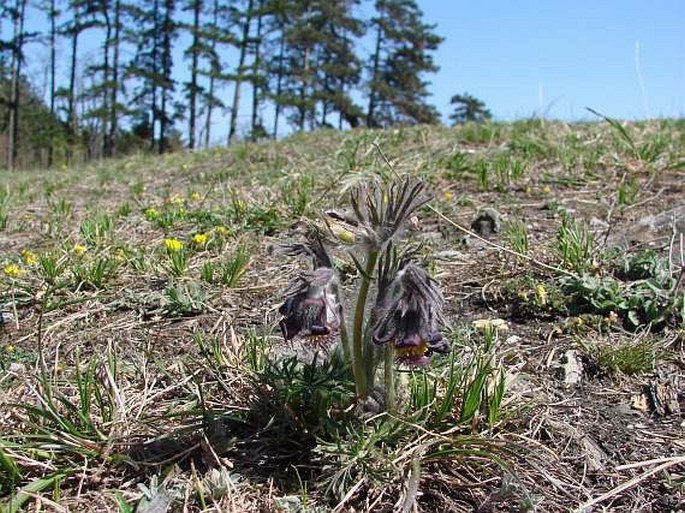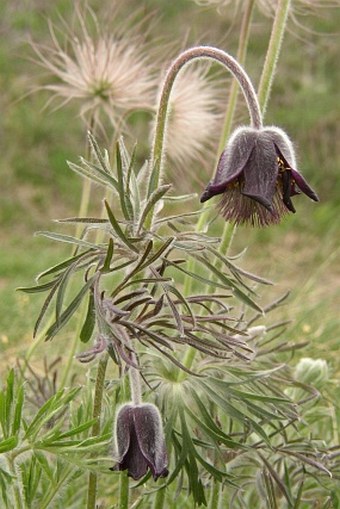 These images were taken in Czechia, Bohemia, Prague, Prokopské údolí (April and May 2007).