Syn.: Ripselaxis herbacea (L.) Raf.
Family: Salicaceae Mirbel
Distribution: Arctic-alpine species with an amphi-Atlantic distribution – arctic and subarctic Europe and North America. In southern areas of Europe it occurs only in the mountains (the Pyrenees, Alps, Apennines, Carpathians, mountains of the Balkan Peninsula), in North America southward to Maine, New Hampshire and New York.
Ecology: It grows on wet rocks, in rock crevices, on well-drained riverbanks, sandy beaches, snowbeds, or in marshes, usually on non-calcareous substrates, from coast to about 2000 m of elevation. It blooms from June to August.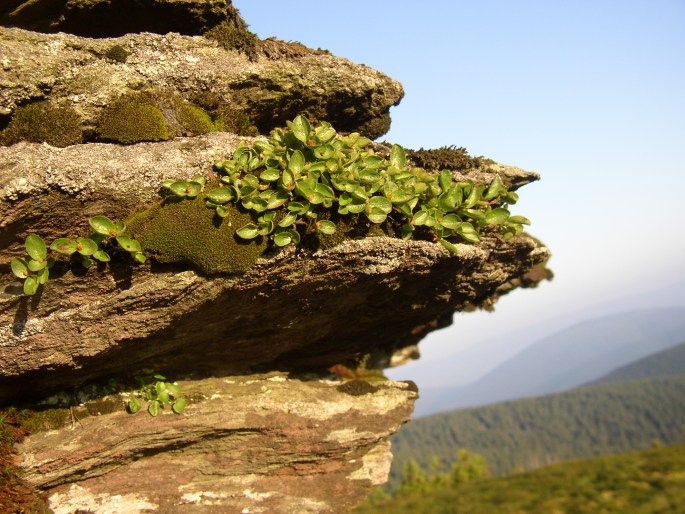 Description: Dwarf shrub with long, creeping, branched underground stems. Aerial twigs 2–3 cm long, with 2–5 leaves. Leaves petiolate, 0.5–2 cm, orbicular or reniform, cordate or rounded at base, crenate-serrate, glabrous, bright green and shining, veins prominent on both surfaces. Catkins on two-blade brachyblasts, 0.5–1.5 cm, 2–12-flowered; bracts more or less obovate, yellowish-green, usually glabrous; female flowers with 1 or 2 nectaries. The fruit is a red capsule.
Threat and protection: The Dwarf Willow is protected by law in Czechia, Slovakia, Ukraine, and classified as endangered in states of Maine, New Hampshire and New York.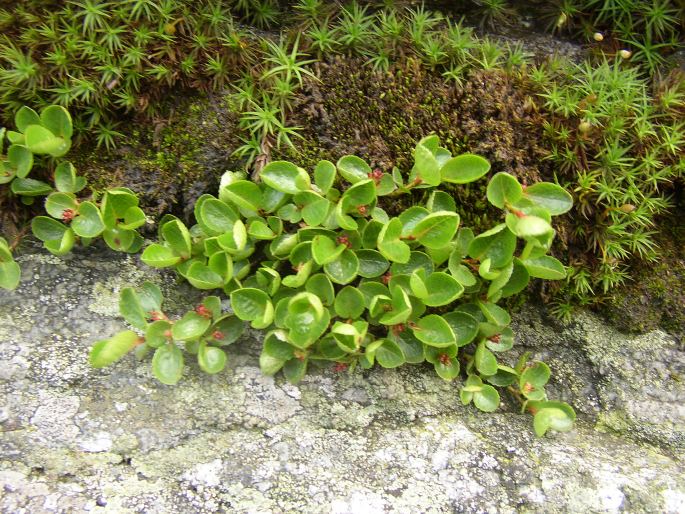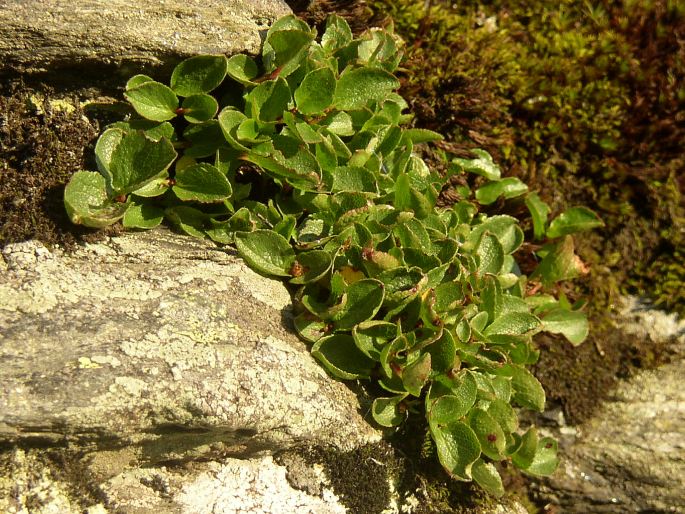 These images were taken in Czechia, Silesia, Hrubý Jeseník, Praděd (17 July, 2004).