Syn.: Belharnosia canadensis (L.) Nieuwl.
Family: Papaveraceae Juss.
Distribution: This eastern North American species occurs from Nova Scotia to eastern Texas, from northern Florida to eastern Dakotas. The genus is monotypic.
Ecology: It grows in moist to dry forests and thickets, on flood plains and shores of streams, also in clearings and meadows or on dunes, even in disturbed areas, from coast to about 1300 m of elevation. Blooms in earliest spring.
Description: Perennial plant with thick rhizome, 20–40(–60) cm tall, glabrous. Leaves petiolate, orbiculate-reniform to cordate-sagittate, mostly palmately 5–7-lobed, to 25 cm wide, margins scalloped; adaxial surface glaucous. Inflorescence terminal, 1(–3)-flowered, sepals 2, 1 cm long, petals 6–12, unequal, white or pinkish, oblong to oblanceolate, 15–30 mm. Fruit is a capsule, 35–60 mm long.
Threat and protection: Listed as vulnerable in states of New York and Rhode Island.
Use: It contains the poisonous alkaloid sanguinarine. Native Americans used it medicinally. Widely cultivated in gardens.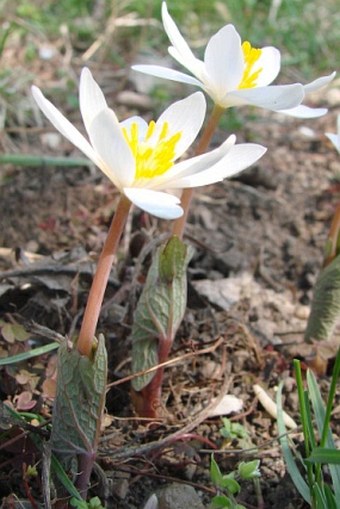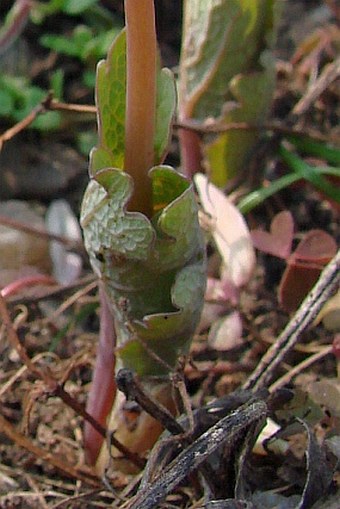 These images were taken in culture, Europe (March 29 and April 13, 2014).