Family: Crassulaceae J. St.-Hil.
Distribution: Europe, Northern Africa, Western Asia, naturalized in Northern America.
Ecology: It grows on rocks, sunny slopes, wastelands and walls, from lowlands to foothills. It blooms from May to June.
Description: A perennial herb, 5–10 cm high. The leaves are alternate, widely ovate, sessile, thick. The inflorescence is a few-flowered cyme, the flowers are star-shaped, yellow.
Note: The Wall Pepper is a very popular plant. Often grown in rock gardens.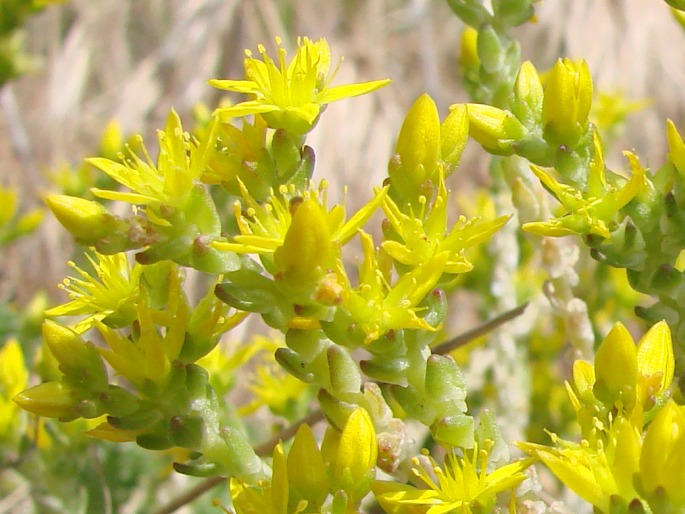 These images were taken in Czechia, Brno, Stránská skála (May 2 and June 5, 2003).