Syn.: Umbilicus microstachyum Kotschy
Family: Crassulaceae J. St.-Hil.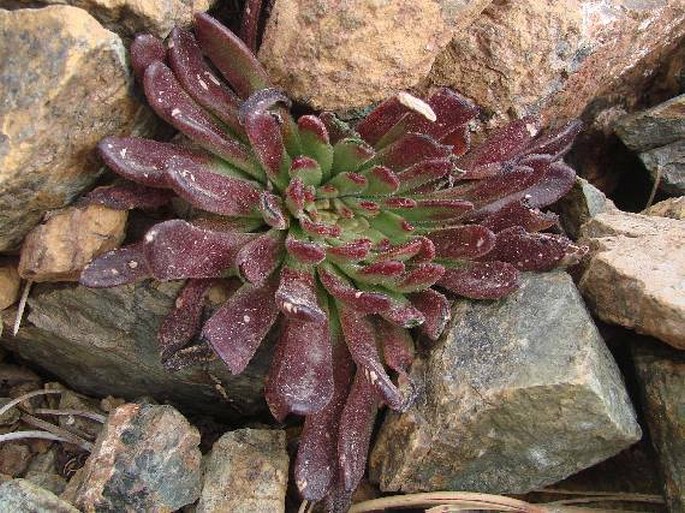 Distribution: Endemic species of Mediterranean island of Cyprus. It occurs in the Troodos Mountains, which are located in the central part of the island.
Ecology: It grows on rocks, in rock crevices, also in the rubble, on igneous formations, at elevations from 1500 to 1900 m. It blooms from June to September.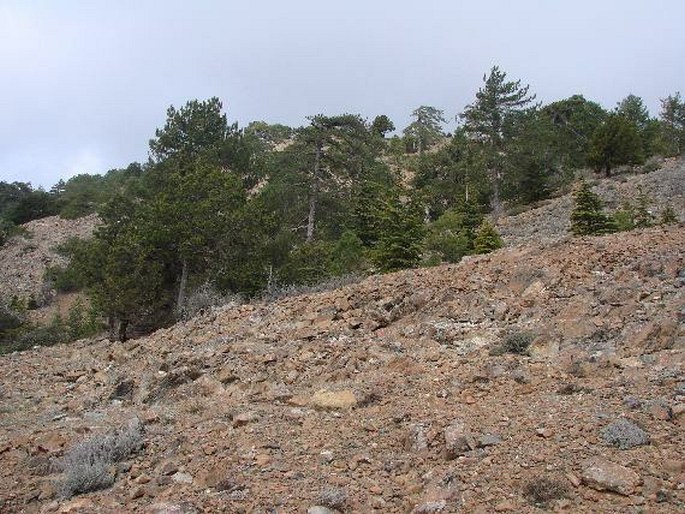 Description: Monocarpic succulent herb with an erect and unbranched stem up to 40 cm high. The basal leaves in rosettes, spathulate, entire, sparsely glandular, hairy, reddish in sunny position, 3–7 cm long and 0.5–1.5 cm wide, the upper smaller. The flowers are small, arranged in a panicle, reddish or greenish. The fruit is a follicle.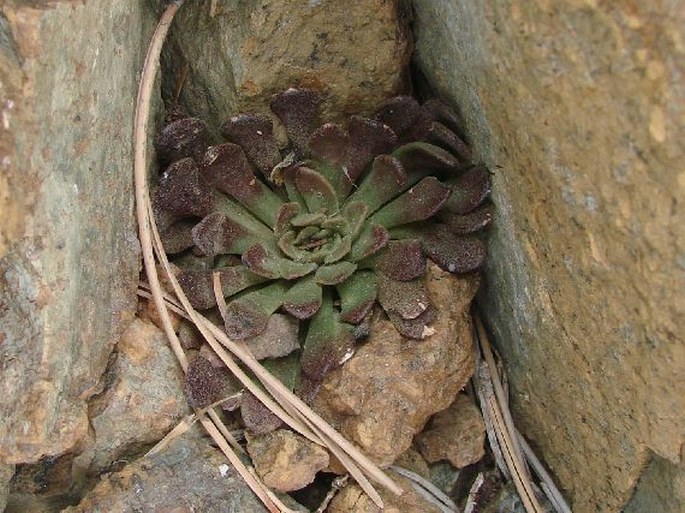 These images were taken in Cyprus, Troodos Mountains (March 28, 2010).