Syn.: Bethencourtia palmensis (Nees) Choisy, Canariothamnus palmensis (Nees) B. Nord., Cineraria palmensis Nees
Family: Asteraceae Bercht. et J. Presl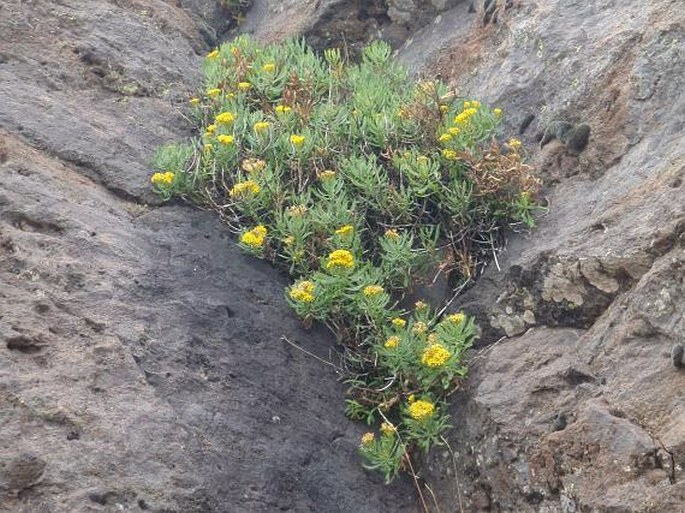 Distribution: Endemic to the Canary Islands, it occurs on the islands of Tenerife and La Palma.
Ecology: It grows on rocky slopes, at elevations from 450 to 2400 m. It blooms from June to October.
Description: Dwarf shrub, 20–40 cm tall. Stems woody, erect, thin. Leaves alternate, lanceolate to oblanceolate, fleshy, margins dentate. Inflorescence corymbose, involucral bracts in one row, heads small, slender, ray florets 2–3 per head, ligules yellow, disc florets 4–6, yellow. The fruit is an achene with a pappus.
Note: One of the largest genera in the world, includes at least 1200 species, which occur worldwide.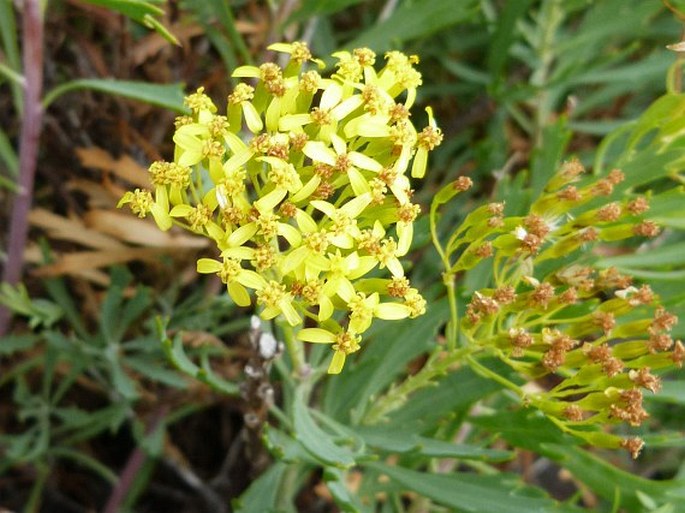 These images were taken in Spain, the Canary Islands, La Palma, Roque de los Muchachos (October 21, 2011).