Syn.: Boletinus grevillei (Klotzsch) Pomerl., Boletopsis elegans (Schumach.) Henn., Boletus annularius Bolton, Boletus cortinatus Pers., Boletus elegans Schumach., Boletus grevillei Klotzsch, Ixocomus elegans f. badius Winter, Ixocomus flavus var. elegans (Schumach.) Quél., Ixocomus grevillei (Klotzsch) Vassilkov, Suillus elegans (Schumach.) Snell, Suillus grevillei f. badius (Singer) Singer, Suillus grevillei var. badius Singer
Family Suillaceae Besl et Bresinsky
Distribution: Circumpolar. In northern parts of North America, Europe, Asia but even in southern hemisphere in cool temperate regions.
Ecology: Scattered to gregarious in woods and bogs, associated predominantly with larch and frequently in the company of Suillus cavipes. Fruiting in late summer and fall.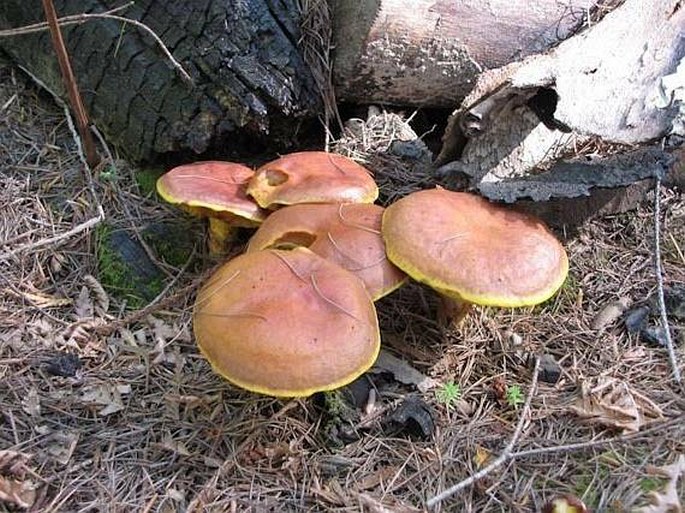 Description: Cap light do dark orange to brown with yellowish edge, skin flaps, shiny, slimy when wet, up to 10 cm across. Pore surface yellow, angular pores arranged radially. Stalk yellow above ring, red brown below, wider in the middle, to 5 cm tall, 2 cm thick. Ring white to yellow to brown, large fibrous, flaring. Flesh bright yellow. Spore print medium olive brown.
Edibility: Tasty with or without slimy cap skin. Freezes well.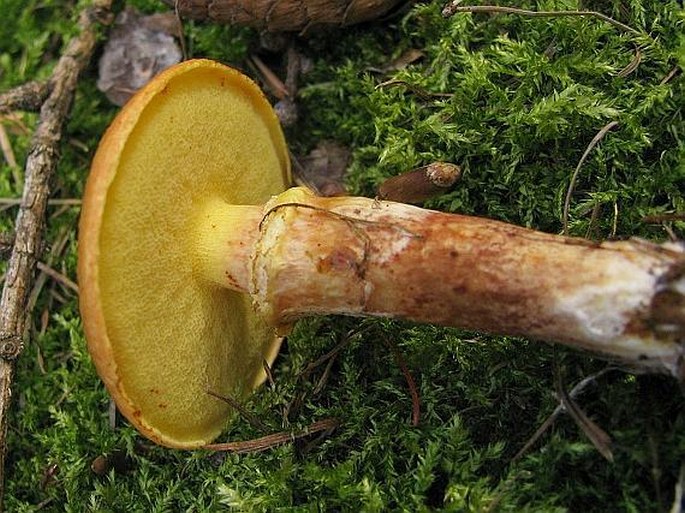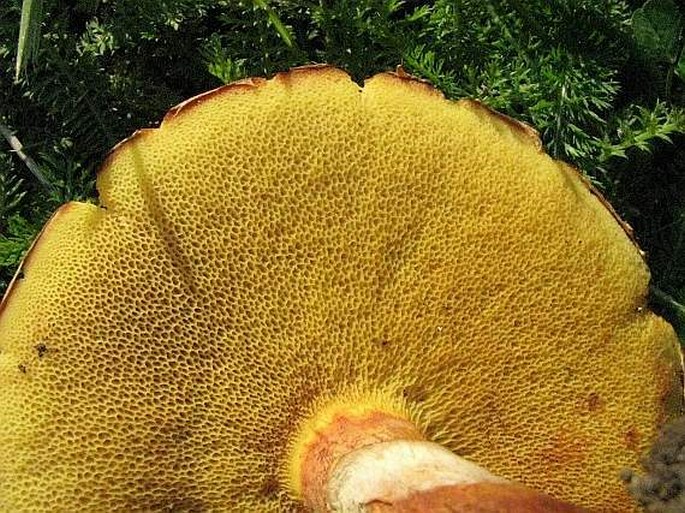 These images were taken in Czechia, Bohemia, Roztoky (by Věra Svobodová, 19. 6. to 21. 7. 2009) and Canada, British Columbia, Burton (by Karel Bergmann, September 2013).