Syn.: Teucrium supinum L., Chamaedrys montana (L.) Raf., Polium montanum (L.) Mill.
Family: Lamiaceae Martinov
Distribution: From northern Algeria and Spain through France, Netherlands, Czechia and Hungary to Ukraine and Turkey.
Ecology: It grows on sunny rocks and rocky slopes, on dry grasslands, mostly on limestone, from lowlands to mountains. It blooms from May to September.
Description: Dwarf, evergreen shrub, 10–25 cm tall. Stems decumbent, with white, appressed, simple hairs. Leaves sessile, 13–30 mm, narrowly elliptical, entire, often glabrous above, hairy to densely hairy beneath. Flowers in a terminal head, bracts leaf-like; calyx up to 10 mm, hairy or glabrous, corolla cream, with one 5-lobed lip, upper lip of corolla absent. Fruits are nutlets.
Threat and protection: The Mountain Germander is protected by law in Czechia.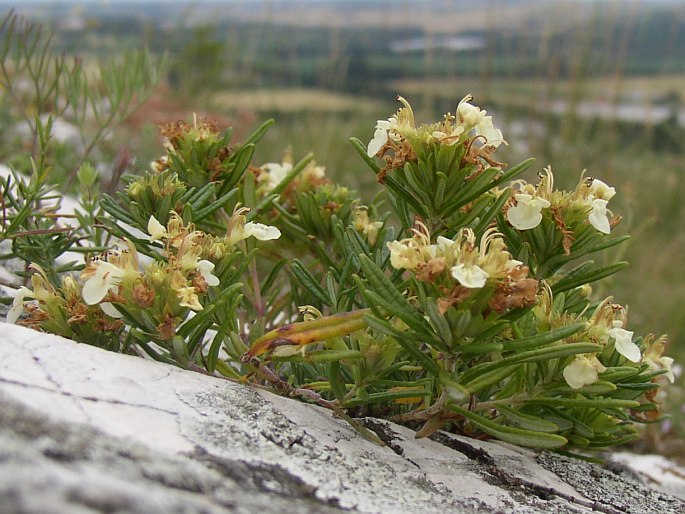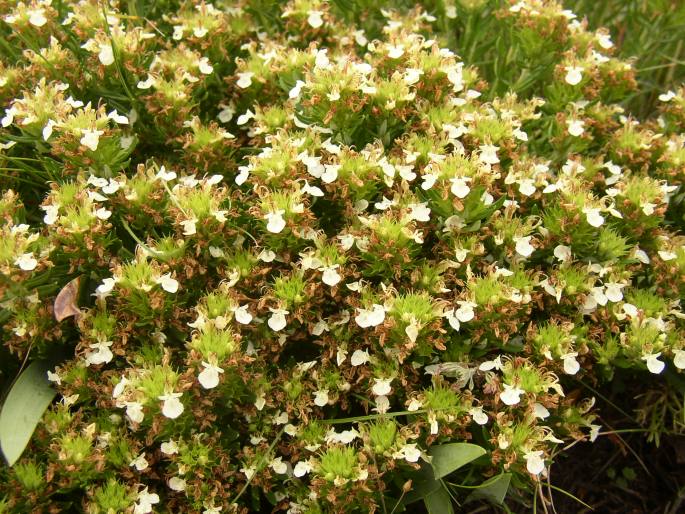 These images were taken in Czechia, Moravia, Mikulov, Svatý kopeček (July 11, 2004).