Syn.: Noccaea cypria (Bornm.) F. K. Mey.
Family: Brassicaceae Burnett
Distribution: Endemic species of Cyprus.
Ecology: It grows on dry rocks, cliffs and stony slopes, on the igneous rocks in the mountainous areas of Cyprus, especially in the Troodos Mountains, but also in other parts of the island, at elevations from 900 to 1900 m. It blooms from February to May.
Description: A perennial herb, 4–12 cm high. The stem is ascending to erect, lower part of stem woody, basal leaves in loose rosette are petiolate, oblanceolate to obovate, entire, 7–40 × 5–20 mm, stem leaves are smaller, amplexicaul, gray-green, often tinged purple. The small flowers in the terminal corymbose inflorescences with 4 sepals and petals. The fruit is silicle.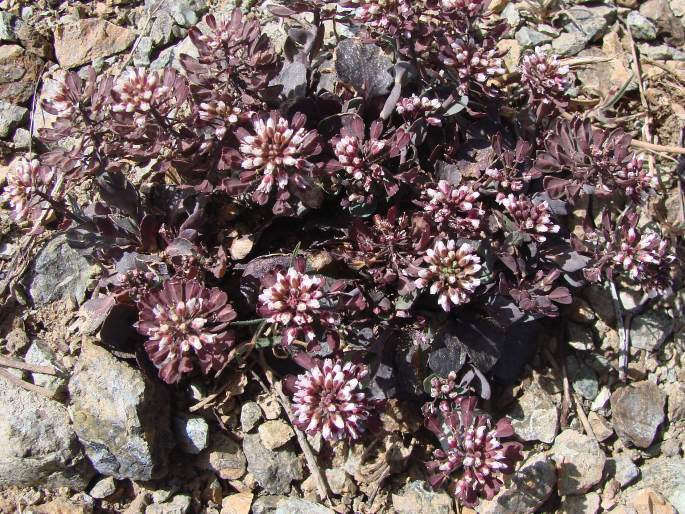 These images were taken in Cyprus, Troodos Mountains (March 28, 2010).