Syn.: Werneria disticha Kunth, Werneria dombeyana (Wedd.) Hieron., Werneria mocinniana DC., Werneria nubigena var. dombeyana Wedd., Werneria stuebelii Hieron.
Family: Asteraceae Bercht. et J. Presl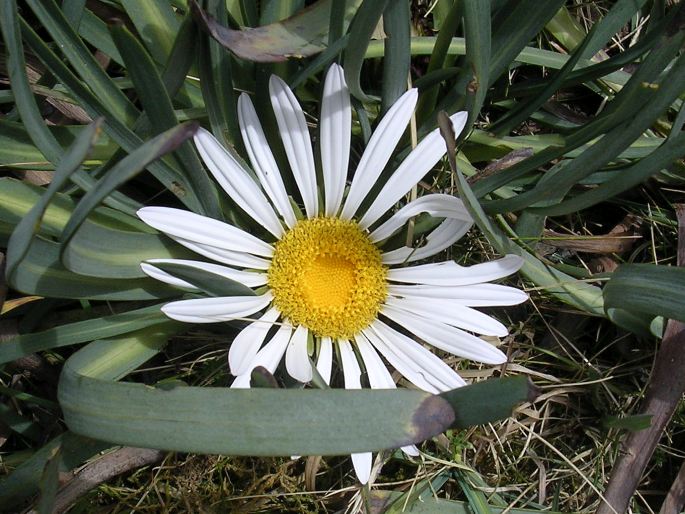 Distribution: Central and South American species, its range stretches from southern Mexico (Chiapas) through Colombia and Peru to Bolivia. It was described from Ecuador. All species of this genus are found in mountainous areas of the Western Hemisphere.
Ecology: It grows in mountain grasslands, in paramo and humid puna, on slopes of volcanoes, in elevations from 2700 to 4300 m. In Central America it blooms from November to May, in the southern part of the range in the summer months.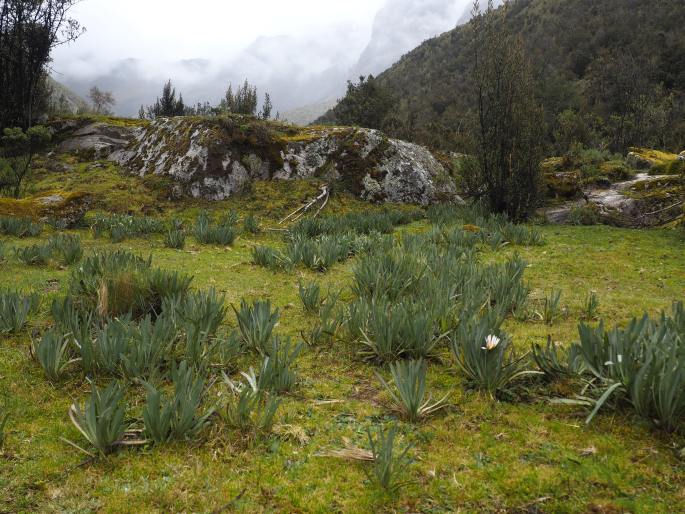 Description: Perennial, acaulescent herb. The leaves in a basal rosette, broadly linear, 4–13(–30) cm long and (0.2–)0.6–1(–3) cm wide, entire, apex obtuse to rounded, glabrous. Capitula usually sessile or rarely on peduncle to 15 cm long, to 7 cm in diameter, phyllaries 15–28, linear-lanceolate, ray florets 15–35, up to 25 mm long, white, disk florets (50–)100–200, yellow. The fruit is an achene 2–4 mm long with a pappus of bristles, 9–11 mm long.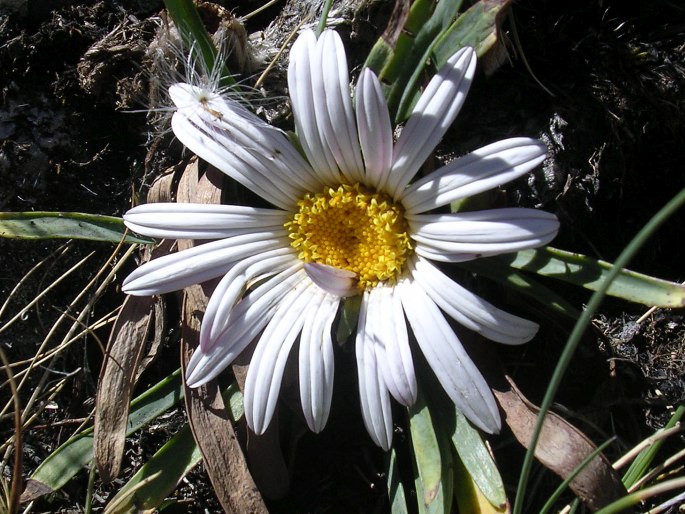 These images were taken in Peru, Huascarán National Park, Pastoruri and Quebrada de Llanganuco (by Jindřiška Vančurová, August 13 and 17, 2006).