Syn.: Blechnum radicans L.
Family: Blechnaceae (C. Presl) Copel.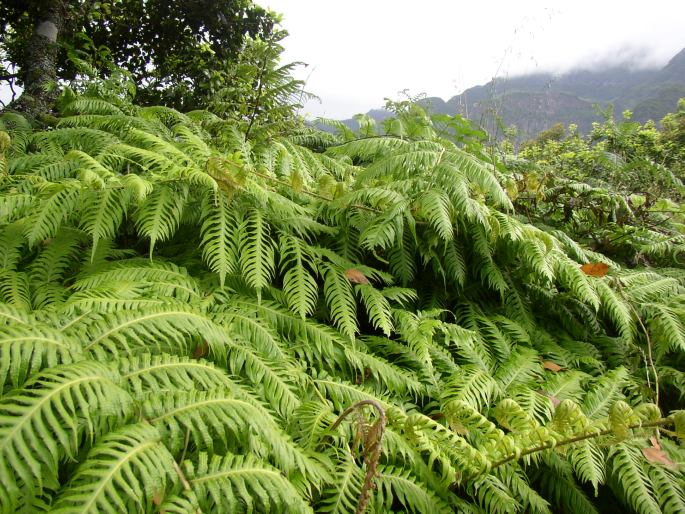 Distribution: Southern Europe, Northern Africa, Azores, Madeira and the Canary Islands. It has been reported as an escape from cultivation in Florida and California.
Ecology: It grows in humid places in the laurel forests (laurisilva) and woodland margins, up to 1700 metres above sea level.
Description: A sturdy and evergreen fern, up to 3 m high. The leaves are arching, aggregated terminally, to 200 cm long, persistent, bipinnate, leaf blades in outline ovate-triangular, or lanceolate, leathery. The sori in a row on either side of the midribs.
Threat and Protection: Woodwardia radicans is a protected plant by the Convention on the Conservation of European Wildlife and Natural Habitats (Berne Convention).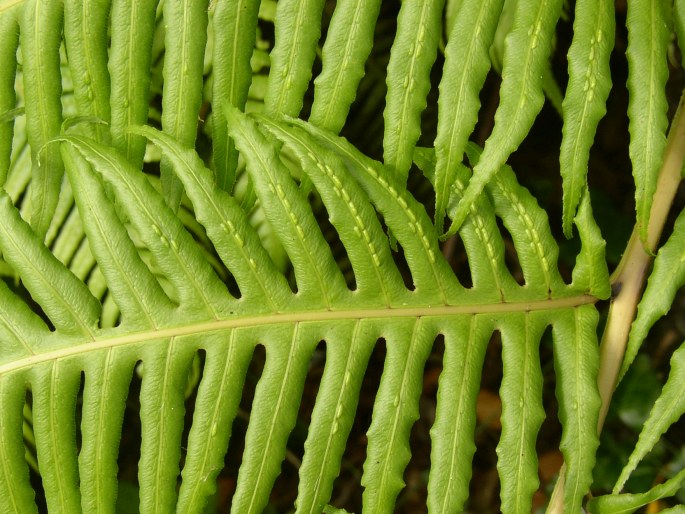 These images were taken in Portugal, Madeira, Boca da Encumeada (June 29, 2005).