Syn.: Achillea angustifolia Salisb., Achillea cristata Willd., Achillea depressa Fisch. ex Herder, Achillea mongolica Fisch. ex Spreng., Achillea multiflora Hook., Achillea punctata Moench, Achillea ramosissima Moench, Achillea sibirica Ledeb., Achillea subcartilaginea (Heimerl) Heimerl, Ptarmica mongolica (Fisch. ex Spreng.) DC., Ptarmica sibirica (Ledeb.) Ledeb.
Family: Asteraceae Bercht. et J. Presl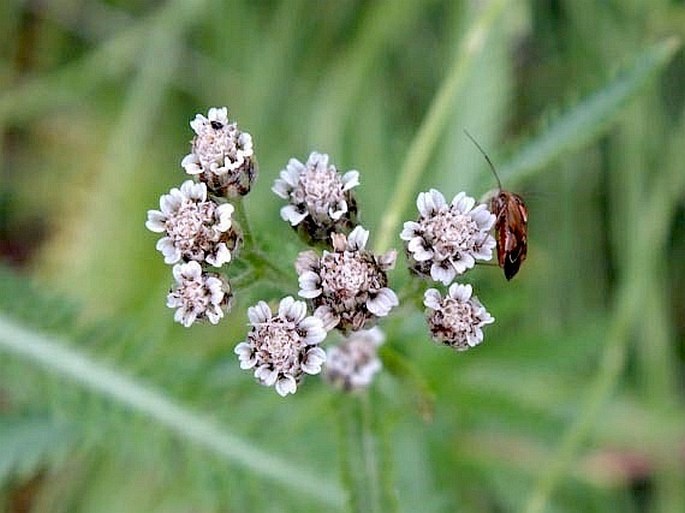 Distribution: Almost circumpolar species – Amphi-Beringian. In US, North Dakota and Minnesota, all Canadian provinces from Quebec west, Alaska, Russian Far East (Amur, Kamchatka, Khabarovsk, Kurile Islands, Magadan, Primorye, Sakhalin), Siberia (Buryatia, Chita, Irkutsk, Krasnoyarsk, Tuva, Yakutia-Sakha), Japan (Hokkaido, Honshu), Korea, China (Anhui, Gansu, Hebei, Heilongjiang, Jilin, Liaoning, Nei Mongol, Ningxia, Qinghai, Shaanxi, Shanxi, Sichuan, Yunnan), Mongolia.
Ecology: Found in meadows, roadsides, margins of forests and along water streams at elevations from 100 to 1200 m (in China to 2400 m). Blooms from July to early September.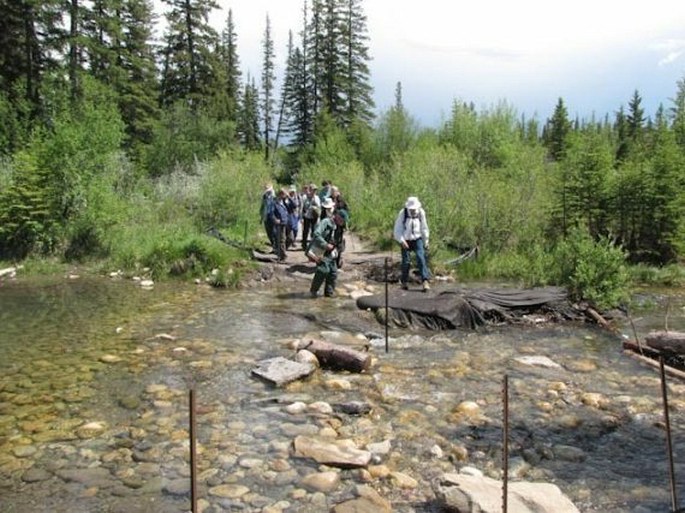 Description: Perennial herb with short rhizomes; stems erect, 50–80 cm tall, branched or unbranched, hairless to slightly hairy. Leaves alternate, comb-like, linear to lanceolate, 5–10 cm long, segments sharply toothed. Flower heads borne in flat-topped clusters; heads 4–7 mm across, 4–5 mm high; bracts with brown margins in 3–4 overlapping rows; ray florets 6–12, laminae 1–3 × 2–3 mm, yellowish white; disc florets 25–30, white. Fruit is an achene without a pappus.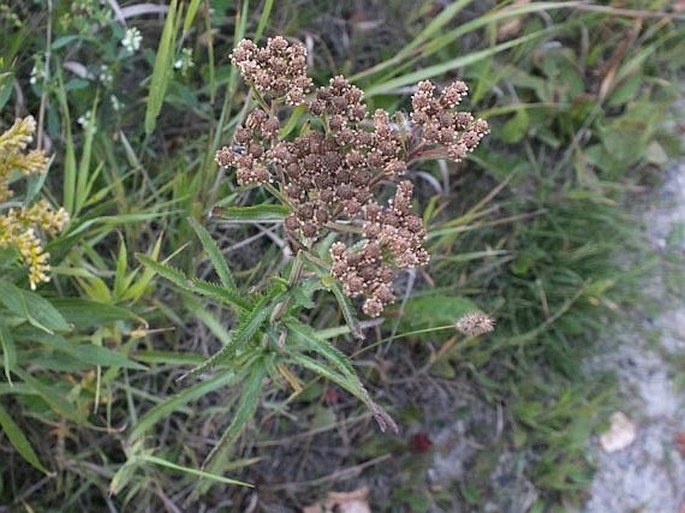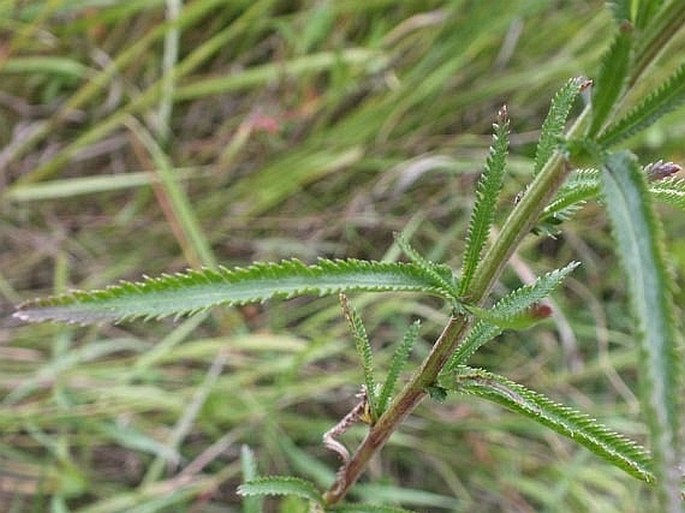 These images were taken in Canada, Alberta, Calgary, Griffith Woods Park (August 2013).