Family: Fabaceae Lindl.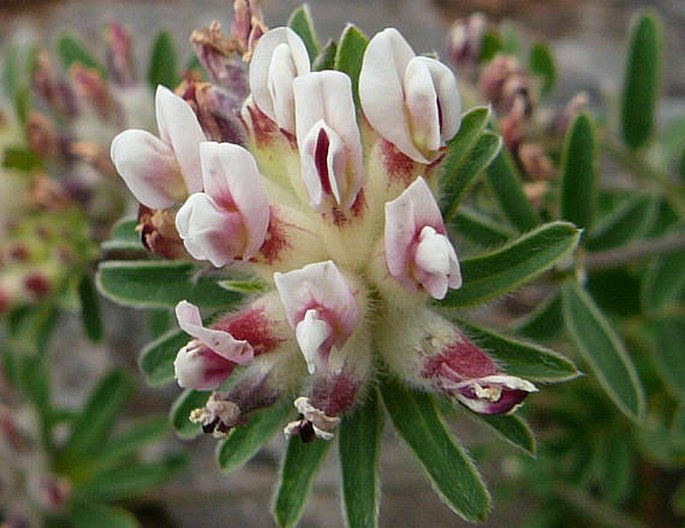 Distribution: Endemic to the island of Madeira, occurs between Serra de Água, Pico Ruivo and Pico do Arieiro.
Ecology: It grows on rocky slopes in the mountains of central Madeira, at elevations from 1200 to 1800 m. It blooms from May to July.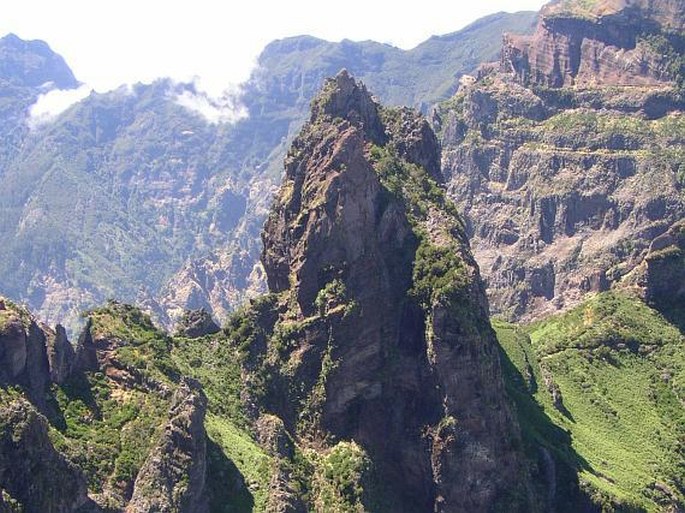 Description: Perennial herb. Stem procumbent to ascending, to 45 cm long, woody at the base, branched. Leaves imparipinnate, with 5–6 pairs of elliptical leaflets up to 20 mm long and 6 mm wide, greyish-green, glabrous above, pubescent beneath. Flowers in dense heads, 5–20-flowered, 20–35 mm in diameter; calyx pale yellow; corolla creamy white to pinkish with purplish spots, 12–15 mm long. The fruit is a legume, 4.5–5.5 mm long.
Threat and protection: Anthyllis lemanniana is rare plant, the total population counted 1000 individuals. It is listed on Annex II of the Habitats Directive (Council Directive 92/43/EEC), and protected by the Berne Convention.
These images were taken in Portugal, Madeira, Pico do Arieiro (by Věra Svobodová, May 29, 2008).