Syn.: Centaurea preauxiana Webb et Berthel.
Family: Asteraceae Bercht. et J. Presl
Distribution: Endemic plant of the Canary Islands, it grows only on Tenerife and Gran Canaria.
Ecology: Coastal areas, rocky slopes and cliffs, at elevations from 5 to 50 m asl. It flowers from April to June.
Description: Small shrub, 5-10 cm tall, richly branched. Leaves sessile, oblanceolate, comose, flower 2 cm in diameter, ligules violet, later white. The fruit is an achene.
Threat and protection: Atractylis preauxiana is an endangered species, protected by the Berne Convention.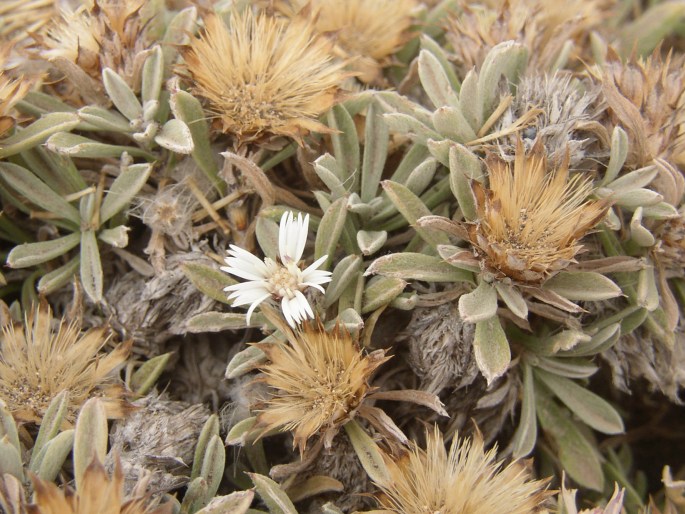 These images were taken in Spain, the Canary Islands, Gran Canaria, Arinaga (June 13, 2006).