Syn.: Donia lanceolata Hook., Haplopappus lanceolatus (Hook.) Torr. et A. Gray
Family: Asteraceae Bercht. et J. Presl
Distribution: Mountainous regions of the western part of North America, from southern Alberta and Saskatchewan to northern California and Colorado. The species is quite variable with description of several intraspecific taxa, but basically we can distinguish two; besides the nominate variety, P. l. var. subviscosa which occurs only in mountains of California, Nevada and Oregon.
Ecology: Grows in mountain meadows and even along the roads and trails in elevations from 1300 to 2800 m. Blooms from June to September.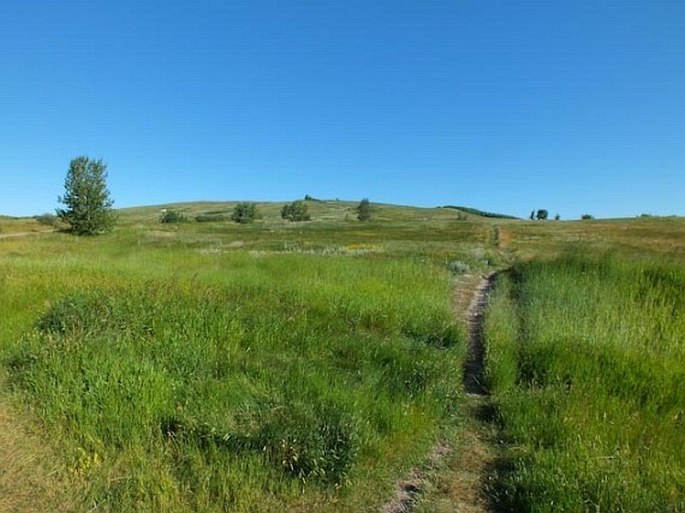 Description: Perennial herb, 25–35(–50) cm tall. Stem erect, decumbent to prostrate, smooth or somewhat hairy, basal leaves petiolate, lanceolate to narrowly elliptical, 5–18(–30) cm long, margins dentate, smooth. Flower heads borne in open panicle, 5–20-flowered, bracts in 3–4 rows, narrowly lanceolate, 3–11 mm long, ray florets 18–45, disc florets 20–100. Fruit is an achene with yellow-brown pappus, 5–7 mm long.
Note: Genus Pyrrocoma includes about 14 species, all occurring in the west of North America. In some literature it is included in very numerous genus Haplopappus, which is presently divided in smaller genera like Pyrrocoma, Tonestus, Chrysothamus etc.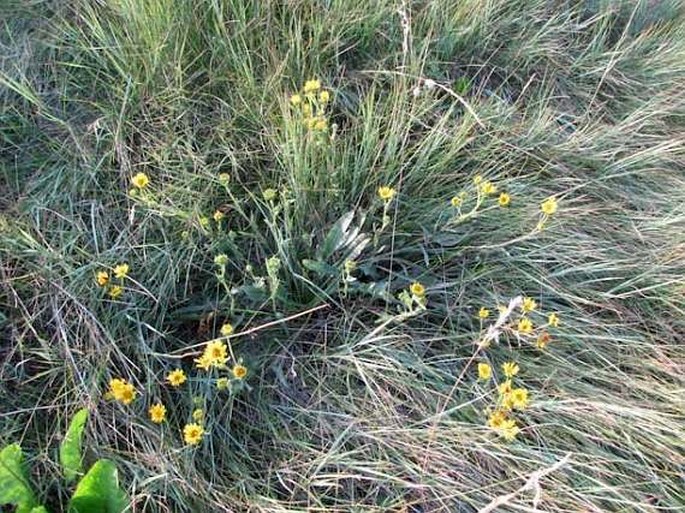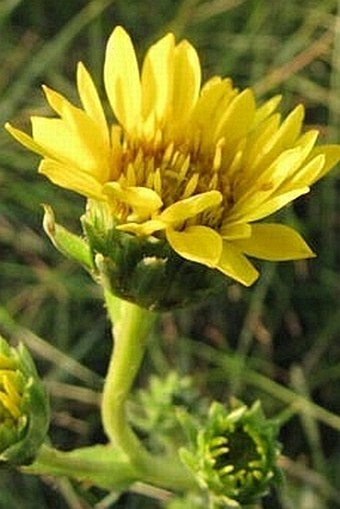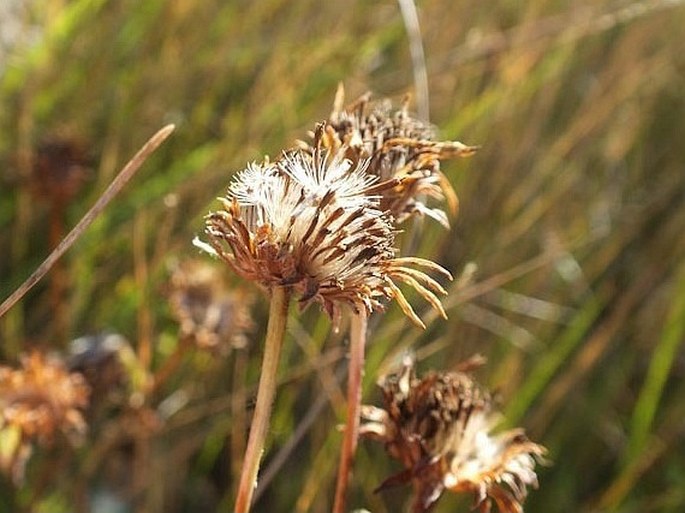 These images were taken in Canada, Alberta, Calgary, Confluence Park and Nose Hill Park (August 5 and September 22, 2013).