Syn.: Anemonanthea apennina Gray, Anemonoides apennina (L.) Holub
Family: Ranunculaceae Juss.
Distribution: Native in central and eastern Mediterranean, from Corsica to the Balkans, but cultivated for ornament and locally naturalised elsewhere in Europe.
Ecology: It grows in open deciduous forests and in forest margins. It blooms from February to April.
Description: Perennial herb with a tuberous rhizome. Stem erect, simple, 15–30 cm tall. Basal leaves petiolate, 1 or 2, 3-partite, the divisions acute, stalked, and again deeply lobed, pubescent beneath; cauline leaves all petiolate, 2-ternate, subglabrous. Flowers 25–35(–40) mm in diameter, solitary, perianth-segments 8–14(–18), narrowly oblong-elliptical, blue or white, pubescent beneath near base. The fruits are achenes.
Threat and protection: The Blue Anemone is protected by law in Serbia.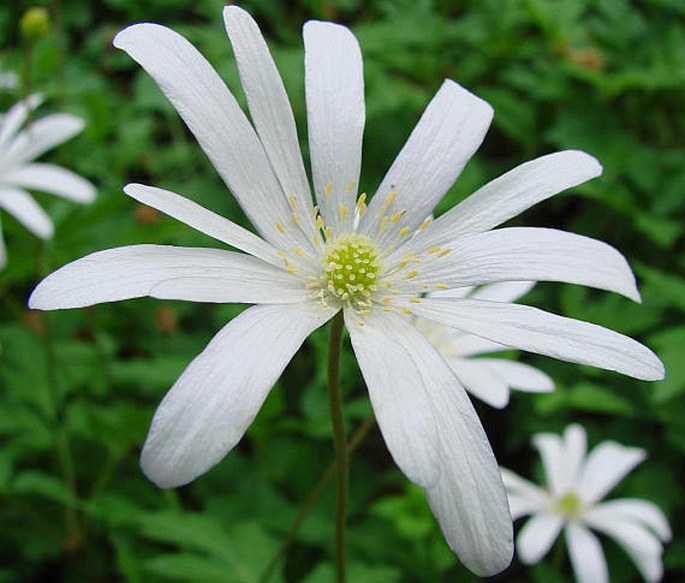 These images were taken in Italy, Gargano, Coppa d´Incero and Foresta Umbra (April 17 and 20, 2008).