Syn.: Epilobium alpinum subsp. anagallidifolium (Lam.) Čelak., Epilobium anagallidifolium var. pseudscaposum (Hausskn.) Hultén, Epilobium cernuum Pall. ex Hausskn., Epilobium dielsii H. Lév., Epilobium pseudoscaposum Hausskn., Epilobium repens Hill
Family: Onagraceae Juss.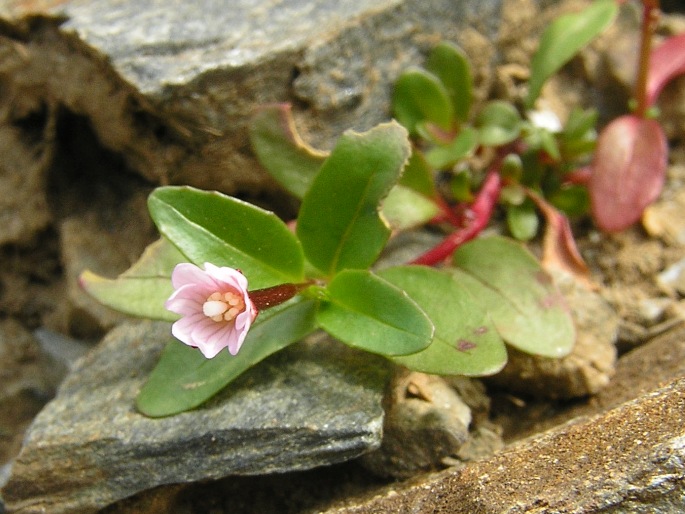 Distribution: Circumpolar, arctic-alpine species. In North America from Alaska, through all Canadian provinces, in US as far south as state of Colorado, Greenland and Iceland, north Asia (Chukotka and Kamchatka, but also the Sayan Mountains, Tian Shan and Altay), northern and central Europe.
Ecology: Moist, rocky slides, subalpine to alpine, in elevations from 1300 to 1500 m in certain areas up to 4000 m. Blooms from June to August.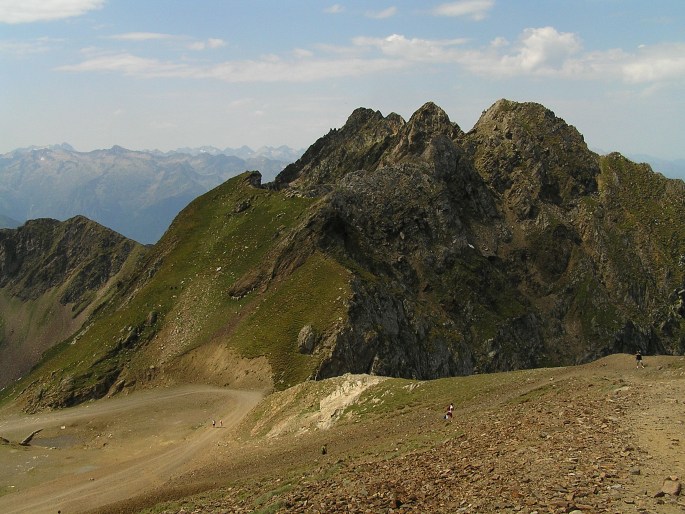 Description: Perennial herb with low-lying stems, leafy, up to 20 cm long, tufted and forming small mats, from stolons and rhizomes. Leaves are opposite, oblong to elliptic, 5–25 mm long, blunt tipped with short stalks. Flowers nodding in bud, later suberect, rose purple to pale pink, 6–8 mm across, cross-shaped, tetramerous, petals notched at the tip, one to few flowers in hairless raceme. Fruit is slender, cylindrical pod, 2–4 cm long, 1 mm wide, with 1 mm seeds, tipped with small tufts of hairs.
Threat and protection: This species is listed as endangered in the Czech Republic and in the US state of Maine.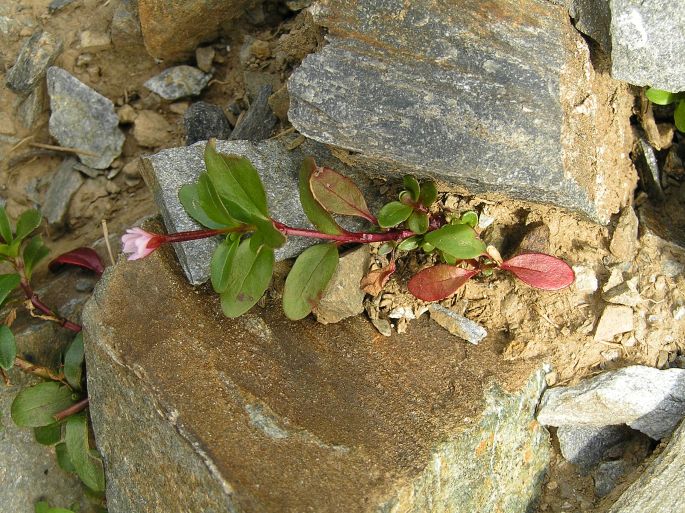 These images were taken in Canada, Alberta, Plateau Mountain (July 2011).