Syn.: Eriogonum nuttallii Gamble ex Nutt., Eriogonum polyceps Nutt. ex Torr. et A. Gray, Eriogonum purpureum (Nutt.) Nutt. ex Benth., Eucycla ovalifolia (Nutt.) Nutt., Eucycla purpurea Nutt.
Family: Polygonaceae Juss.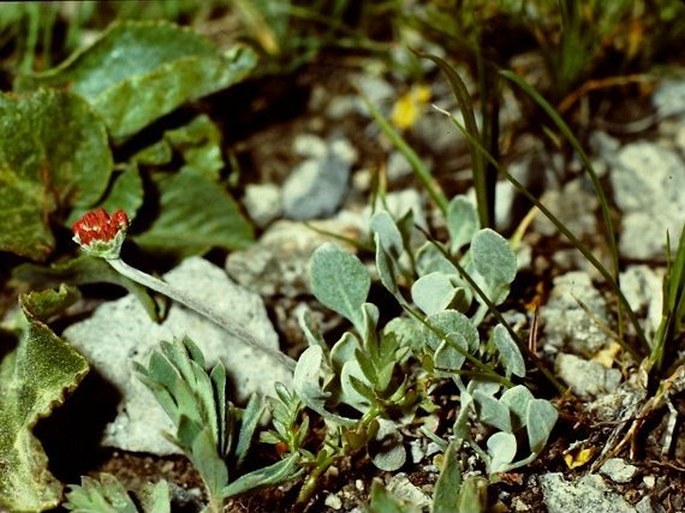 Distribution: Western part of North America from British Columbia and Alberta southward to California and New Mexico, mostly along the Rocky Mountains. 12 varieties are recognized, which are quite distinct but sometimes integrades can be confusing.
Ecology: Dry meadows, rocky slopes and ledges, from valleys to alpine, 600–3000 m of elevation. Blooms in June and July.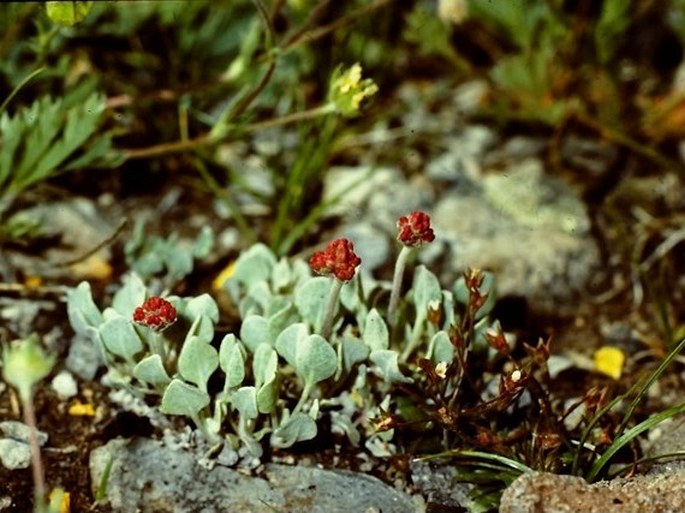 Description: Perennial herb to subshrub, flowering stem 5–15 cm, ascending to erect, silvery tomentose, from a woody rootstock. Leaves basal, petioles up to 10 mm long, blades oblanceolate, to elliptic or spatulate to rounded, 1–6 × 0.5–1.5 cm, silvery lanate to tomentose on both sides, margins smooth. Inflorescence capitate or umbellate, 1–5 cm across, 3 scale-like bracts under the head, 1–4 mm long, linear to triangular; flowers 3–6 mm long, perianth yellow or white to cream, rose, red or purple, 6 petal-like sepals, 9 stamens shorter than sepals, 1 pistil. Fruit is an achene, light brown to brown, 2–3 mm, hairless.
Use: Native tribes used this plant in traditional medicine. Good rock garden plant.
Note: Early prospectors believed the roots of this plant fed on silver, giving the plant its colour, hence one of the common names.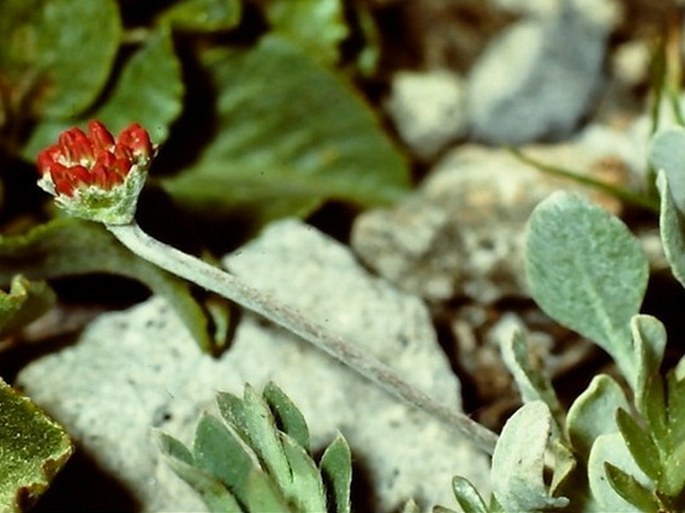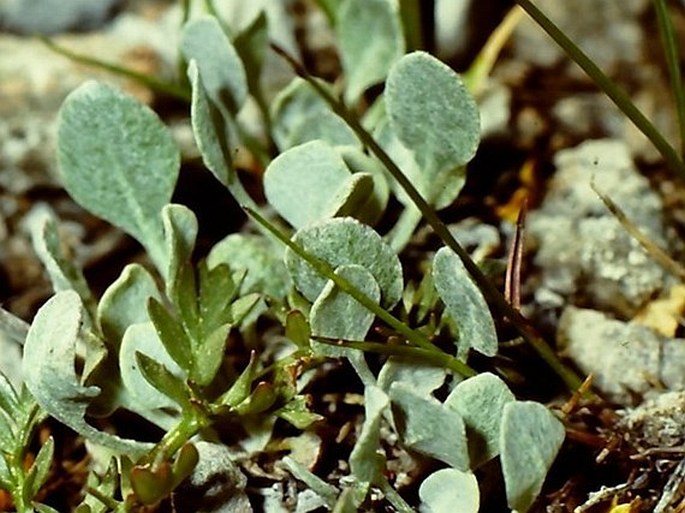 These images were taken in USA, Wyoming, Yellowstone National Park (July 1977).